This summer I wrote an article about my favorite shoe laces, the New Balance Sure Lace. What makes the Sure Lace design special is the bubble or sausage-link shape. This special shape locks the lace in place through the eyelets and makes the knot highly slip-resistant, creating a very secure lacing system.
In the comments of that article, one of my readers asked if I had ever heard of Xtenex laces. I hadn't, so I thought I would check them out and see what they are all about.
Xtenex laces take the bubble (or what they call knots) concept to a whole new level. What exactly is this whole new level I am talking about? In a word... elasticity.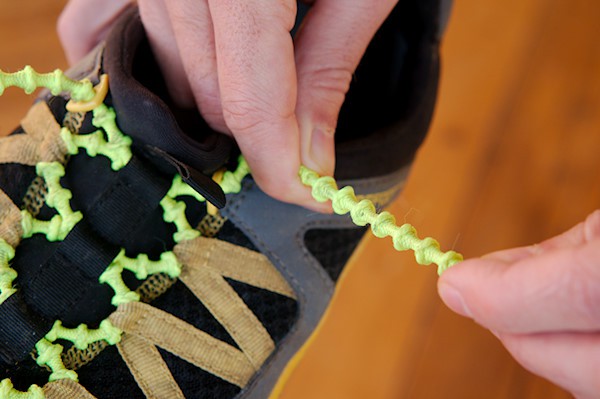 While the designs of the Xtenex and New Balance laces may look similar, their function is completely different. What New Balance has achieved with their design is security, or a shoe lace that locks in place and stays tied. What Xtenex has achieved with their design is what I would call ergonomics or customizability and arguably a better foot/shoe interface. Xtenex does this in two ways:
By enabling you to customize the tension/tightness of the lace along the entire length of the shoe.
By enabling the shoe to expand elastically under load while maintaining a secure fit.
---