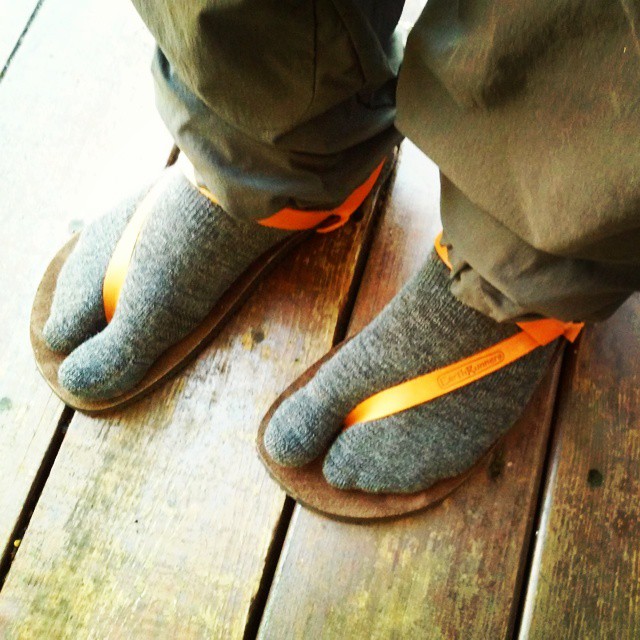 This fall I received a pair of Earth Runners Circadian X huarache sandals to review. The quick specs are: an 8mm Vibram Sport Utility sole, a brown suede leather footbed, and leather laces with an easy-to-secure buckle. As an added bonus, Earth Runners also included a pair of tabi wool socks for cold weather use.
Although not of particular interest to me, all Earth Runners sandals are available with optional conductive inserts and straps for those who practice earthing. Earth Runners has a section of their website dedicated to the topic if you would like to learn more.
Stay tuned for the upcoming review.