I recently received my first pair of Kigo shoes, and I was delighted. I wanted to know more about Kigo so I connected with Marco Serrano, Vice President of the company. I am excited to share this interview with all of you.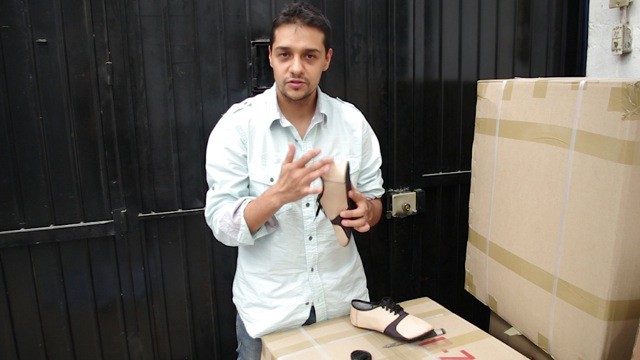 What is the history of Kigo?
KIGO IS ECO MINIMALIST FOOTWEAR FOR AN ACTIVE LIFESTYLE & EVERYDAY CASUAL COMFORT.
Kigo was born on a mountainside at the close of a long day of skiing. Sore feet, tucked inside heavy boots, highlighted the need for an affordable, lightweight, comfortable, durable shoe. This initial idea grew and evolved into a line of footwear with a focus on simple, minimalist and environmentally responsible design and construction.
Driven by a husband and wife team, myself and my wife Kristin Parker Serrano, we are committed to creating footwear options that are good for the feet and for the Earth.
Our footwear is minimalist and lightweight in design ensuring that feet and toes are protected without being constricted. This allows the foot to flex and function naturally, which leads to all-day comfort. Additionally, all Kigos are made with components that are recycled, recyclable and upcyclable, ensuring that well-loved and well-worn Kigos do not need to end in landfills.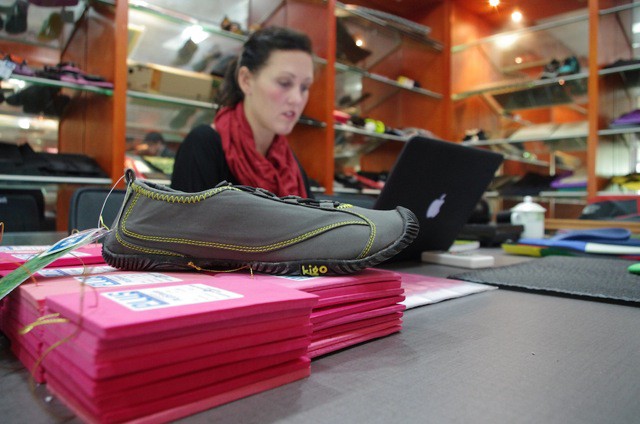 What inspired you to start making minimalist shoes?
For me personally, I became passionate about making minimalist shoes because they changed my life. When I was a young boy, I had flat feet and the bone in my left leg was a few centimeters shorter than my right. For eight years I wore orthopedic shoes and custom inserts, working with a doctor who corrected the length of my left leg and helped develop my arches. At the age of 13 I was able to wear my first pair of non-orthopedic running shoes. Being a teenager, I wanted air bubbles, springs, air pumps and any other add-on that was marketed to make you look cool and perform better as an athlete.
When I transitioned to traditional shoes, I was supposed to continue wearing my custom inserts to help with arch support and alignment in my feet. Being stubborn, I refused to wear my inserts and it didn't take long for my feet to turn inwards, quickly wearing down the inner heel of every single pair of shoes I owned. Blissfully unaware of how this was affecting my feet and the rest of my body, I spent the next 16 years over pronating.
In 2010 Kristin introduced me to the world of minimalist footwear and running. While she is not a runner, she was wearing Kigos for everyday life. Based on my history with problematic legs and feet, I was intrigued by how this might benefit my running and began my own research and testing. From this point my life as a runner began to evolve. Over the next four years, minimalist running shoes and proper running technique completely changed my outlook and perspective on the sport. My once weak feet became strong and healthy through minimalist shoes. I can now run an average of 30 miles per week with no over pronation and I'm currently training for my first half-marathon.
Additionally, in 2011 both Kristin and I started to wear minimalist shoes full time just before heading out on a yearlong backpacking journey (vamos Kigo). We quickly realized how different and great our feet, knees, back and overall body felt when switching 100% to minimalist footwear. This revelation became ingrained in each of us and by the time we re-settled from our nomadic life, heavy inflexible shoes with a narrow toe box and varying degrees of heel build up were simply no longer an option.
Living again within the framework of a traditional lifestyle in a major city, we found ourselves repeatedly needing casual and dress shoes. While we had plenty of minimalist choices for exercise and activity, there were few options for the other aspects of life and even fewer that were eco-friendly. This reality left our feet aching after forcing them into non-minimalist footwear for these occasions.
In mid-2013, Kristin and I set out to develop a solution, expanding the kigo line with eco casual styles to ensure that affordable minimalist shoe options are available for all aspects of life.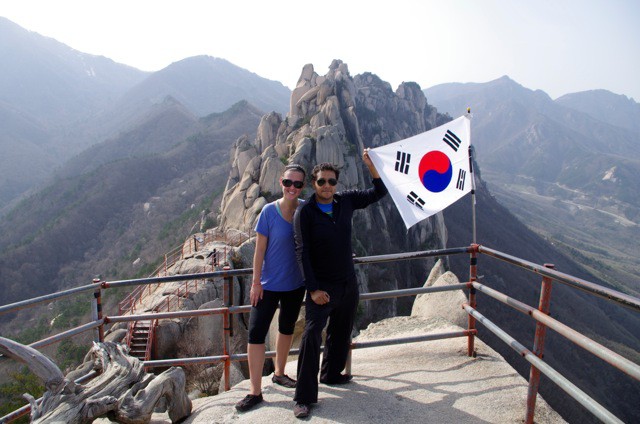 What is the philosophy/heart/passion that drives the kigo brand?
The kigo team is passionate about creating footwear that is good for the feet and for the Earth. Our goal is to continuously innovate and improve our product and programs by partnering with companies and customer who share our vision for living an active lifestyle and leaving a light footprint.
Can you tell me about your "Recycle, Reuse, Rewards" program?
Kigo takes great pride in having created responsible cradle to cradle footwear and packaging options that are a combination of recycled, recyclable and upcyclable. Our team recognizes that for kigos to be truly cradle to cradle requires a partnership with like-minded customers who share our passion for environmental responsibility and accountability.
Our company commitment is to keep designing and producing cradle to cradle footwear that arrives in packaging that can be repurposed. We ask our eco-conscious shoppers to recycle or upcycle their well-worn and well-loved Kigos through one of our reclaim partner, Soles4Souls or PLUS Compound Technologies, and upcycle their Kigo packaging, successfully completing the waste-free lifecycle of kigo products.
Customers who go the extra eco mile receive a heartfelt kigo thank you, 25% off reward for recycling/upcycling their Kigo shoes and 10% off reward for upcycling their kigo packaging. The kigo team believes it is much more fun to keep going in a clean and beautiful world. kigo's Recycle | Reuse | Rewards program is our way of thanking customers for keeping the good going.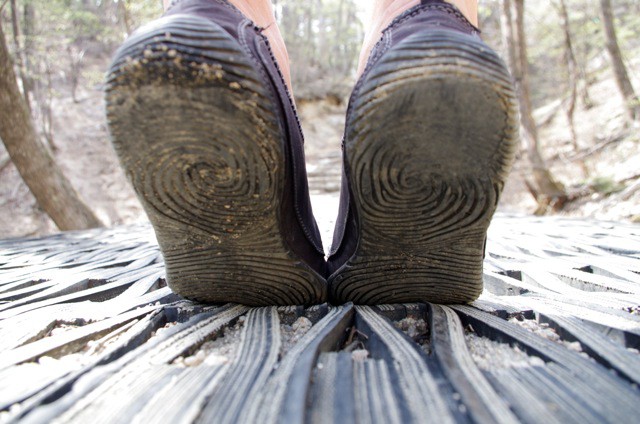 What were you doing before Kigo?
Prior to Kigo, I was the General Manager of Loca Luna, a latin tapas restaurant and nightclub in Atlanta, GA. Kristin served as the Vice President of Development for Junior Achievement of Georgia, a non-profit organization that partners with volunteers from the business community to teach students, K-12th grade, about entrepreneurship, work readiness and financial literacy.
You have a link to vamos kigo on your website. I enjoyed looking at some of the photos. Can you tell me a little more about this?
From October 2011 to October 2012 Kristin and I went on a thrilling backpacking adventure through México, Asia and Europe. We traveled through 25 countries and 70 cities, learning about new cultures, meeting amazing people and eating all kinds of crazy food as we wandered around the world in our Kigos. We shared our experiences through a blog, vamos kigo, which means, "let's go kigo."  While the trip came to a close, we believe that life is a non-stop adventure. vamos kigo continues to share the photos and stories of our team and customers, serving as inspiration to pack your bag and go with your kigos, exploring and living an active healthy lifestyle.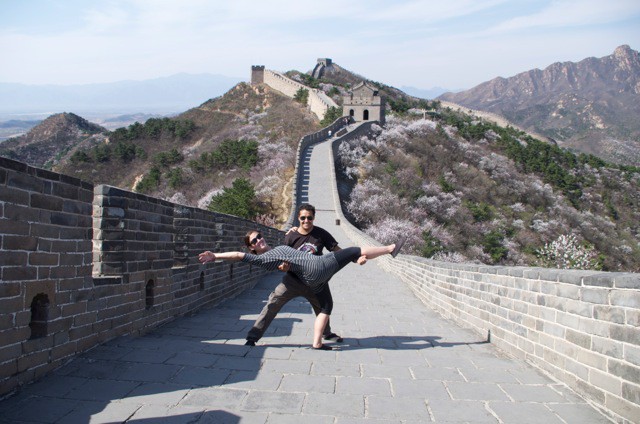 I am very interested in Soles4Souls (especially after seeing Haiti mentioned; as we have invested a lot of time and energy into the Haitian community). This is the first I have ever heard of this program. Can you tell me how you found out about it and why you choose to participate?
Kigo first learned of Soles4Souls at Outdoor Retailer. Our team was intrigued by their mission and searching for a partner that would help close the loop of Kigo shoes in a purposeful way. After speaking with their staff, learning more about their programs and digging into their processes, our team quickly realized that partnering with Soles4Souls was a perfect match. They help us achieve a cradle to cradle lifecycle for our shoes and we help them by encouraging shoe donations to achieve their mission. We appreciate the transparency in their programs and the ability to layer our levels of support and involvement, growing the partnership in meaningful ways as it becomes possible. This November kigo will be coordinating our first organized shoe drive to bring greater attention and support to Soles4Souls, kigo's commitment to recycling/upcycling our footwear and kigo's Recyle | Reuse | Rewards program.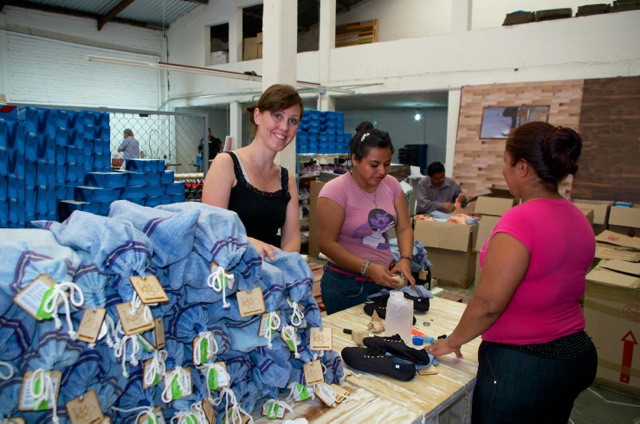 What is your favorite Kigo shoe?
I personally love the Kigo leon. We took all of the great features from performance minimalist running shoes, like a zero drop, wide toe box, thin flexible outsole and lightweight construction, and designed a simple, versatile, casual everyday shoe to keep your feet comfortable throughout the day. What do you dream/envision for the future of Kigo?
Kristin and I envision growing Kigo into a footwear line that provides eco minimalist options for every life situation at all ages. We dream of bringing our manufacturing in-house and closer to our customer base, gaining the ability for greater quality control, customer service and design variety, while continuing to use sustainable materials and further reduce our company's environmental footprint.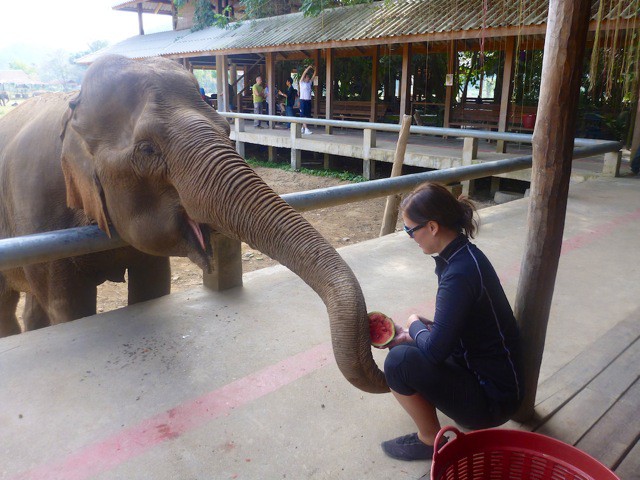 Is there a chance that you will offer a children's line in the future?
This is definitely something our team has discussed. Being firm believers in wearing minimalist shoes for all aspects of life, it is natural that this would extend to all ages as well. While we do not have a definitive timeframe for a children's line, it continues to be a part of our brand's development conversations.
Be watching for a review of the Kigo Pai! I have been enjoying the vibrant Poppy color all summer long, and I look forward to sharing my thoughts and feedback.