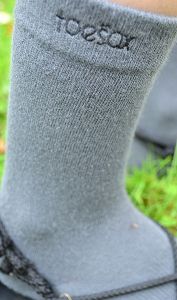 I love socks, and in a perfect world, socks would be sufficient footwear. Ah, but we do not live in a perfect world, thus my socks must serve as a compliment to my shoes. This proves challenging especially when it comes to athletic socks. I was on the prowl to find the perfect running sock. A sock that did not make my toes rub against each other or leave my feet feeling wet, slimy, and sometimes even blistered. Enter ToeSox. I was delighted when they sent me three pairs to review. I had high hopes that my search for the perfect running sock was over. They sent me the Ultralite in ankle and crew length. It was love at first sight. Three pairs of socks, two brilliantly colored (I am partial to running in neon), and all three ready for my feet.
Upon closer examination, my first love reaction became a little less intense. The socks looked much smaller than I expected, and they have an arch band around the center of the sock which I was not terribly excited about. I do not like any extra "hugging" on my feet, especially while running. All of these apprehensions faded as soon as I put on the green ankles. The socks stretch perfectly which gives them a "barely there" kind of fit in order to accommodate any type of minimalist shoe. The arch band was very comfortable; I felt as though my foot had a little extra support, but it was not noticeably tighter than the rest of the sock. In fact, ten minutes into my run, I could no longer feel the socks on my feet (and, of course, I was paying extra attention to my socks).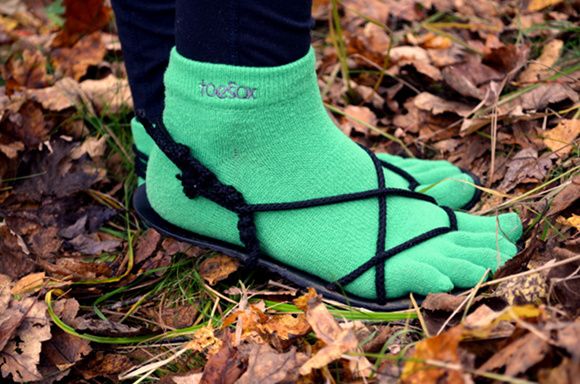 The ankle length fit my foot like a glove, almost as if they were custom made. The crew length were not as comfortable, though. The elastic around my calf was much too tight and left a lasting impression; I could trace the elastic pattern around my legs even 5 minutes after taking them off. On the flip side, I never had to worry about them slouching.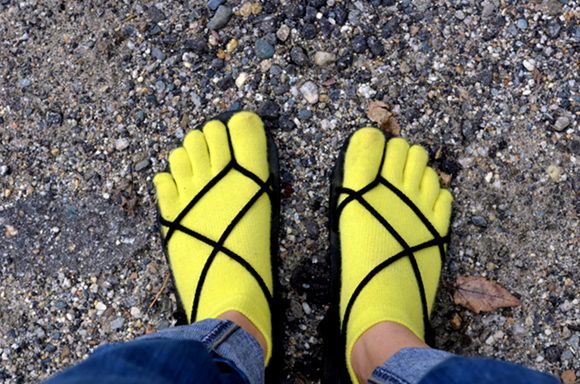 ToeSox advertises an innovative cooling fabric and the "Perf Dry moisture management system." Their socks definitely wick away the moisture from the foot and left my feet feeling cool and dry every time I ran. These are the very first pair of socks I have tested, and found to be accurate, in their "wick away moisture" advertising. After some longer runs, I could actually see the sweat on the outside of the sock after I took my shoes off, but there was none to be seen on the inside of the sock. My feet were left feeling cool and dry which made them oh so happy.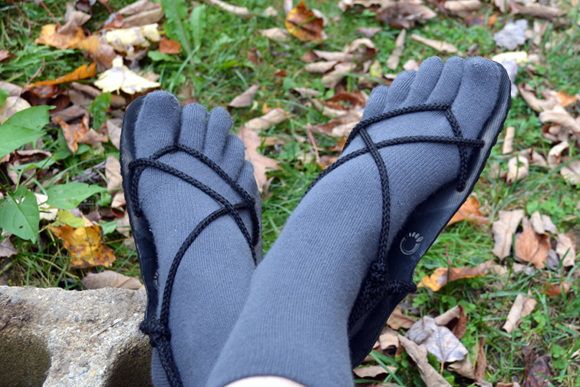 ToeSox has the style, the comfort, and the moisture control without sacrificing durability. I almost expected to see holes and significant wear after the first few runs, but I have been pleasantly surprised as they have held up through the trails, on the track, and the treadmill. I am happy to say that the search for a great running sock is over; ToeSox Ultralite Ankles, in their vibrant colors, have definitely become my "go-to" running socks.