In 2013 Vibram launched the FiveFingers EL-X; their most minimal shoe to date, designed for low impact activities and light fitness. The EL-X was built on a completely new sole, created to provide the ultimate barefoot feel. Vibram now has a few models with this sole, all of which are in Vibram's new Max Feel range. I will talk a little bit about these other models later on in this article.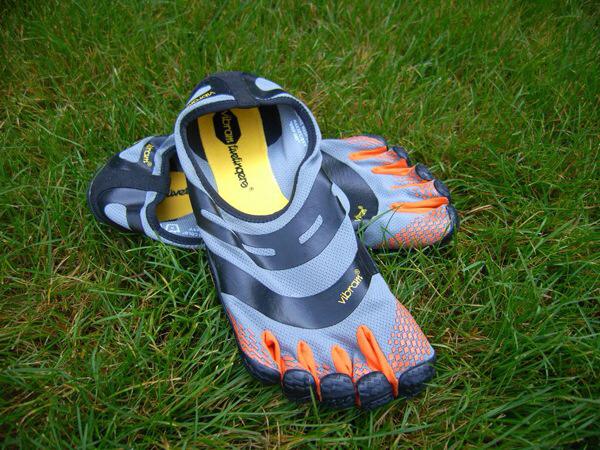 EL-X stands for Entry-Level Crosstrainer. Throughout the course of this review I used the EL-X for running, day hiking, fitness and kayaking.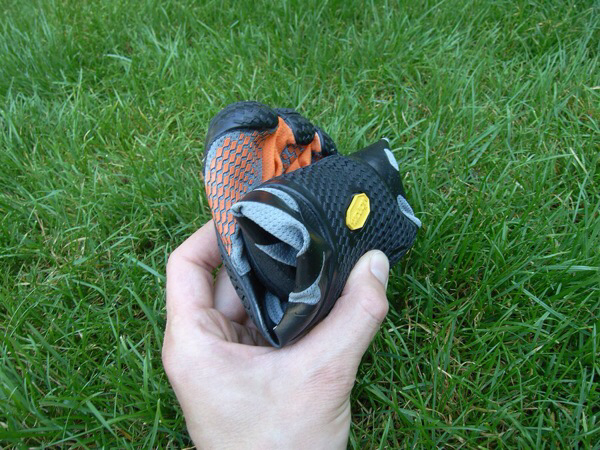 The first thing that I found really striking is how minimal these shoes are. It cannot get much more minimal than this. The sole is very thin (4.7 mm, including the insole) and the uppers have so little structure that they can't hold their shape without a foot inside them. The uppers are made of a stretch mesh material with a support structure that is also elastic. The whole shoe is designed to flex with the movements of your foot, including the toes.
The uppers dry very fast. The EL-X is designed to be worn barefoot, however after a day hike in wet weather in a sandy area, the skin of my feet had some abrasion in a few areas.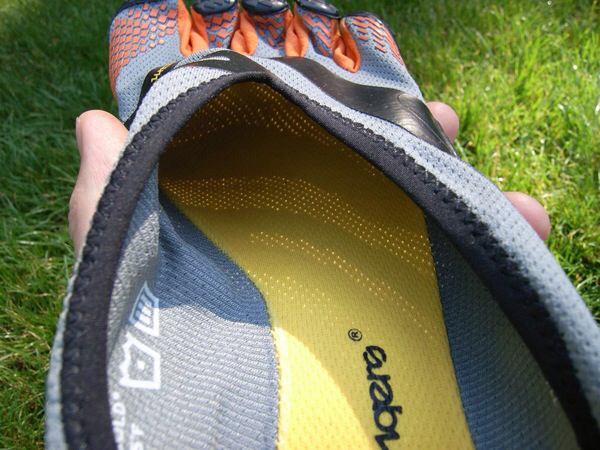 The sole is not only very thin and flexible but also has a very fine serrated lug pattern that gives an excellent grip in most situations. The lugs can get clogged with sand though, which decreasees the traction.
In my opinion, the EL-X has many more uses than cross training. If your feet are ready for it, you could run on and off-road with them and use them for hiking.
The EL-X is also a good choice for runners who like to combine shod running with barefoot running, as they easily slip into the pockets of a pair of running shorts.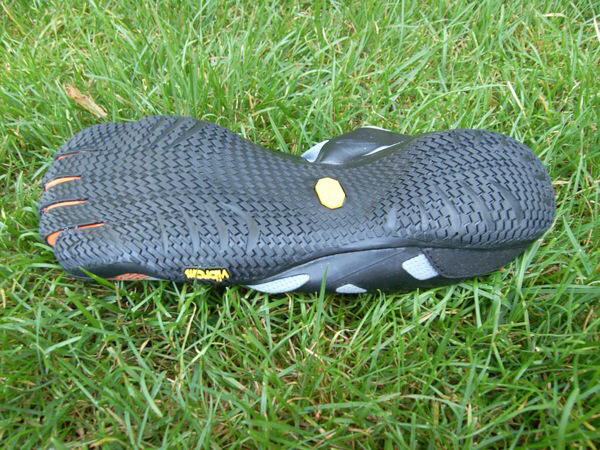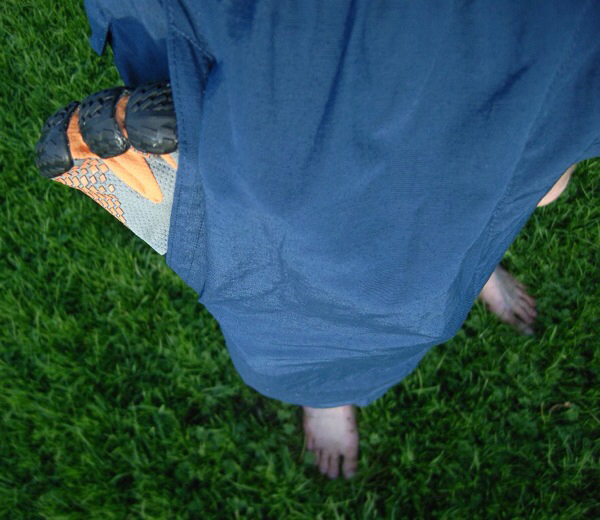 What I did not like very much about the EL-X is that I found the heel cup too wide. The fit around the heel is loose and feels like my heel could easily slip out. One reason for this is that the heel cup is supported by the same elastic material as found on the uppers, instead of a more solid material. Because of this, there were occassions when my heels would come loose from the insole with every step, causing the same sound effect as when walking with flip-flops. When hiking or running, the EL-X stayed in place, but I would hesitate to use them for watersports in moving water like rivers or surf.
My test pair in size 45 weigh 109 g (3.8 oz) per shoe. The EL-X is machine washable.
The Vibram FiveFingers EL-X is a men's shoe, but in the Max Feel range there will be women's, youth and kid's shoes as well. The KSO Evo is actually an EL-X with a lacing system and a more firm heelcup. It will be available for men, woman and youth.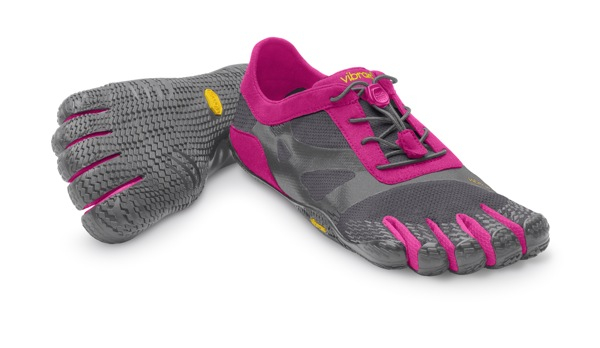 The stylish Alitza is a woman's and girl's shoe with a large instep and elastic straps covering the foot. The woman's model has a slightly different sole that is also thicker (5.5 mm). Shown below is the Alitza for kids.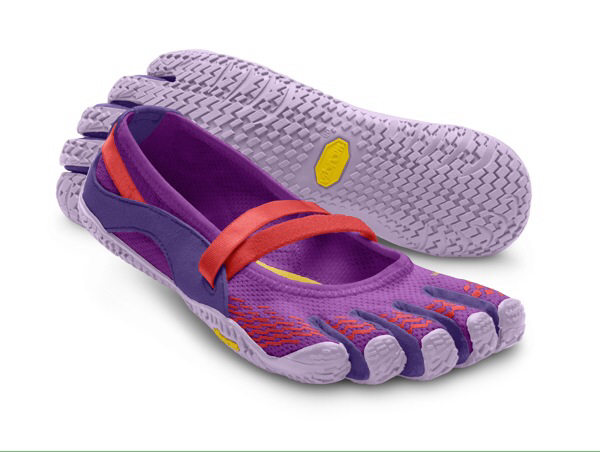 The V-On is a very interesting kids shoe. 'On' probably means getting on easy. The Vibram Fivefingers designers devised a tongue that can be opened and closed completely with Velcro. This will make it very easy for kids to get their toe shoes on. Very clever in my opinion.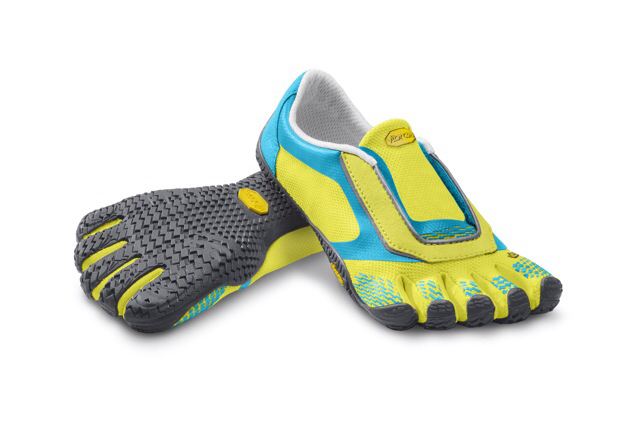 There are some other models that look to be Max Feel models (like the Vi-B for women), but these models have a slightly thicker sole (5.5 mm) like the Alitza mentioned above.
It appears a though the original KSO may not be available anymore. This may also vary by which country. What I liked about this shoe is the strapping system that holds the shoe securely in place p. This makes them very well suited for water sports as they don't easily slip off your feet. A lot of FiveFingers shoes have moved from a strapping system to a lacing system.
There are now very few models that can be used for both hiking and water sports like canoeing, surfing or rafting. There are some water sport specific models, but they are not designed for hiking, running etc. One model that still has the strapping system and can be used in the water is the KSO Trek Sport.