"It was so easy to get a perfect fit." "I had stopped wearing my old pair because I could not get them to fit quite right." -Jacqui Perry, www.ToeSalad.com
Xero Shoes has introduced a new buckle and strapping system to make fitting your huaraches as easy as a single pull. These products will be available starting next week.
Below is a video of Jacqui showing us the difference in this year's Amuri Cloud and last year's.
In addition to the new buckle that makes fitting the shoes so simple, Xero Shoes is also releasing the Amuri Z-Trek, which features a new strapping style. Editor and friend, Jason Elwood, aka Bamboo, hiked the Appalachian Trail with Jacqui and I last year, where we all met and became close friends with the Tougas family. You can see us in action in the Beyond our Boundaries video series, but you'll have to wait awhile since we started hiking together in New England.
Jason, will be testing and giving us his first impression of the Amuri Z-Trek in the near future.
Updated 3/3/2015: Got the new Amuri Z-Trek about a week ago and have had lots of chances to wear them out here in Oregon. I like that the bottom of the shoe is a little sturdier than the Amuri Cloud. My foot feels more protected on the sides with the Z-trek as well. I have more confidence that I'm not going to get bruises when I am running in the shoes and it seems that my foot slides less.The strap seems to be a little long creating too much slack, but it's not a super huge issue.
Another added bonus is that neither the Cloud or Z-Trek seem to smell...which is cool, because I wear them a lot!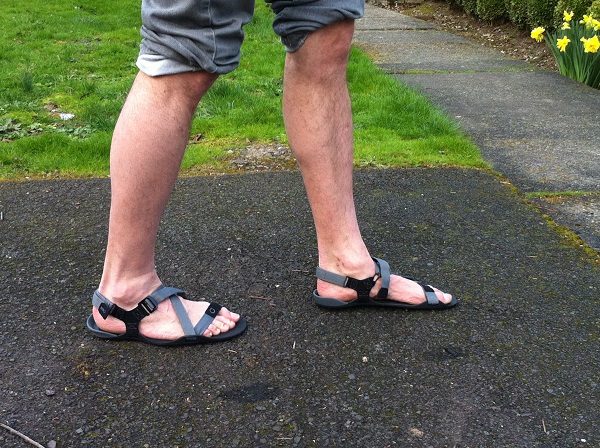 As mentioned in the title, Xero Shoes is featuring a GIVEAWAY with many chances to win free shoes and other products. Head over to their website for chances to win.