I first started going barefoot back in college. It just felt right. I remember never wearing shoes to class and around campus, and chuckle when I think about getting kicked out of the cafeteria on more than one occasion for not wearing shoes. However, I only did it when I didn't think it would draw any attention. And then a few years later came the Vibram FiveFingers. "Finally!" I thought, "I can go barefoot without drawing attention or worrying about overworked food industry workers fainting over the blatant disregard of health code regulations!"
Oh, so funny and so naïve to think that I would blend in by wearing FiveFingers. Very reminiscent of that night I thought shaving the sides of my head for a Mohawk would be a good idea... I didn't have as much regret with the FiveFingers, but the same amount of staring and questions.
I even thought of putting a sign around my neck that said:
Hey Friend, I couldn't help but notice you staring. These fun contraptions are called barefoot shoes! They feel like you're walking barefoot without worrying about tetanus, hepatitis, AIDs, and other unamiable diseases! "Who would want to walk barefoot?" you say, when you can look like Michael Jordan in some fly Nikes, or go stompin' in some Air Force Ones? Or if people are going to stare, then why not wear the boots with da fur and have the whole club looking at … me? Oh, no, I like to be carefree, have these foots loose, and not worry about you stepping on my blue suede shoes, because these feet were made for walking. But I, being a non-conformist to outdated pop culture, want to replicate the way we were intended to walk without inches of artificial padding that I'm willing to risk being the object of your fun pointing-and-staring game to have my body perform optimally.
But, alas, that sign would have taken as long for someone to read as it would for me to explain it. If only there had been a great minimalist blog back then to refer them to...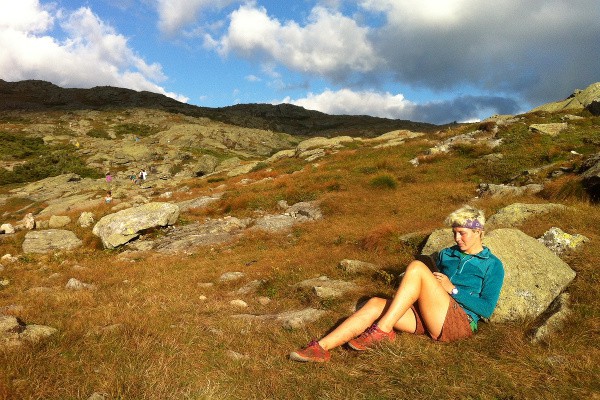 When Merrell came out with their Women's Trail Glove, I fell in love. It looked like a shoe, felt like the Vibram TrekSport, except my little piggies had tons of room to move around freely! Finally, I could go about my day without be treated like a talking zoo animal! Many more shoes have come and gone from the market since then, both for the better and for the worse. Some very minimalist, and some very loosely using the term.
I recently mourned the loss of the Merrell's Pace Glove (renamed from the Trail Glove). I went through four pairs of those hiking the Appalachian Trail in 2014, and was known by some as "the girl who doesn't wear socks." The Pace Gloves were great for walking naturally, providing some, but not much, rock protection, having my foot mold to slippery terrain to prevent me from slipping, and no pressure against my arch. While my loyalty to Merrell has slowly tiptoed away with their recent minimalist product line reduction, I have found appreciation in the growing variety of other options, many of which are much more minimalist than my beloved Merrell shoe. If you are interested in those other options, well, you are at the right place. Toe Salad aims to provide you with many of those reviews so please come back often to see what we have to say about the newest and latest from your favorite companies and to learn of amazing companies and shoes that you have never heard of before.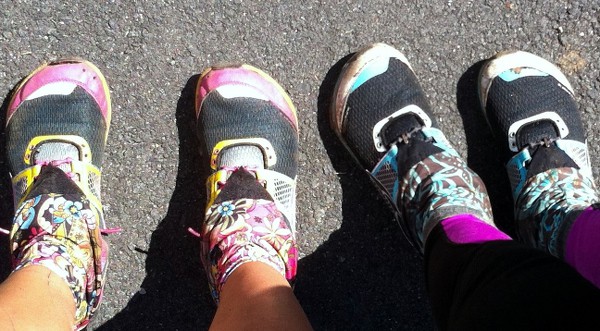 Toe Salad has hopefully been your loyal companion these past couple of years in not only helping choose which minimalist shoe is right for you, but showing you the benefits of an active, minimalist and foot-powered lifestyle. I hope to continue that tradition of unbiased reviews and tips. And not to worry, many of your favorite contributing editors will still be writing new and exciting articles about all the benefits the outdoor world has to offer your feet and body.
We are also bringing in new editors and one sexy photographer, and I hope you enjoy what they have to offer as well.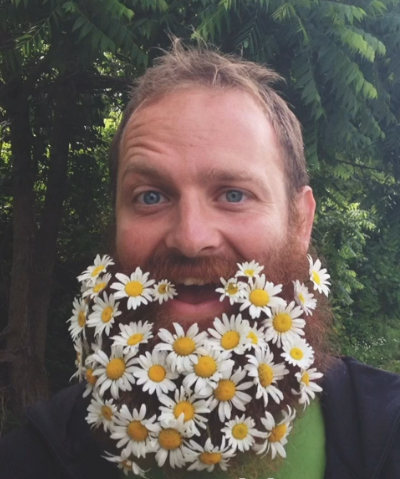 I hope to be attending Outdoor Retailer in a couple of weeks and will provide you with much more information on many more exciting things to be hitting stores, websites, and feet near you very soon. Check back with us in the next few weeks and see what might tickle your toes in 2015!