One of the main drawbacks to minimalist shoes in the winter is that they just aren't warm enough. The barefoot and minimalist shoe industry is young yet and the market is certainly nowhere near mainstream. So I get why there isn't a lot to choose from in terms of warm, winter, minimalist shoes.
We have struggled over the years to find winter wear solutions and have made quite a few compromises on the "minimalism" because warmth is a very real concern where we live.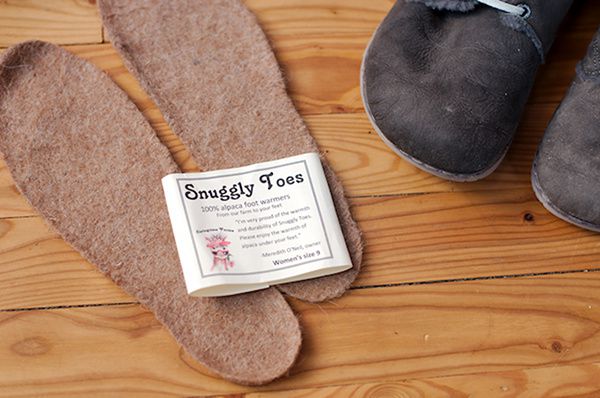 So when Snuggly Toes contacted us this past summer asking us if we'd like to review a pair of alpaca insoles I was game to try. I hate having cold feet. (I don't know anyone who likes having cold feet, but I really, really dislike it and sometimes dread outdoor winter activities for fear of this cold).
I've tested the Snuggly Toes through the fall and now into the beginning of winter here in snowy Québec. This has been my experience with them so far.
We ordered one size larger than my shoe size. I used the insole from my winter boot as a guide for sizing the alpaca insoles for a perfect fit. My winter boot by the way is the Inov-8 Roclite 390 GTX (which are no longer in production and have since been replaced by the 335 GTX for women and 400 GTX for men).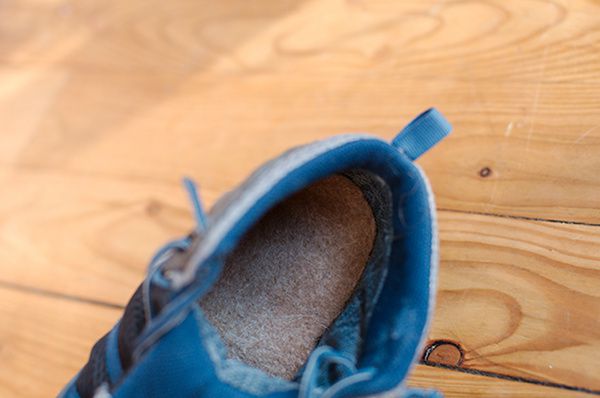 I cut the alpaca insole to the size of my boot insole. To wear the alpaca insole comfortably I needed to remove the regular insole all together. There isn't room in the boot for both.
With that easy job done I was ready to test them.
My first test was on a fall backpacking trip. I wore the insoles in my running shoes, since we hike and backpack in minimalist running shoes (of course). I noticed the difference right away. The weather wasn't terribly cold on that trip, hovering around 0 Celsius, but my feet were noticeably warmer than would have been. I didn't have cold toes once.
Now that winter has truly arrived I'm wearing the insoles in my boots, as planned. And this is the warmest my feet have been. I love it. With my extreme aversion to cold feet I especially appreciate how warm my feet are when I'm outdoors.
We haven't had any wicked cold weather yet, no minus 30 temps, but I imagine these would help on those days also. When ski season starts (any day now!) I will wear them in my ski boots, taking out the regular insole and replacing it with the felted alpaca Snuggly Toes.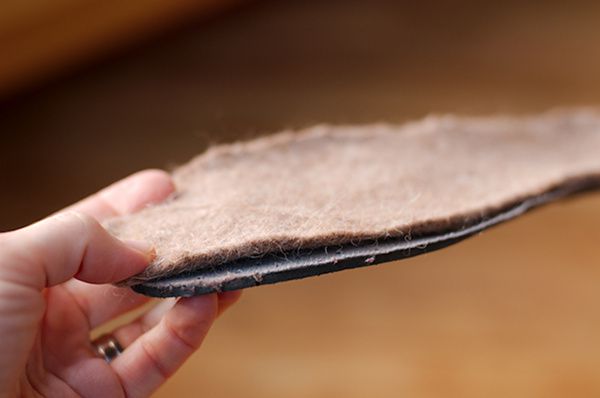 I have only one complaint about the insoles and that is when you first wear them you notice alpaca hair on your socks. I do believe these are felted really well but there are loose fibers initially. I haven't noticed this as much the longer I wear them.
If you live in a cold climate and do your best to wear minimalist through the winter (or even if you don't because, let's face it, minimalist boots are hard to come by) I think you will appreciate these natural foot warmers.
I also think these would make great Christmas gifts. I give these insoles a definite two thumbs up for winter warmth.