I have found that writing an accurate review for children's footwear is most difficult because I am not the one wearing the shoes. While "interviewing" my son about his New Balance Minimus, his responses were vague and un-interested. "They are shoes, mom, and if someone wants to buy them then they should." I can give you my perspective and tell you that a lack of complaint is always a good sign.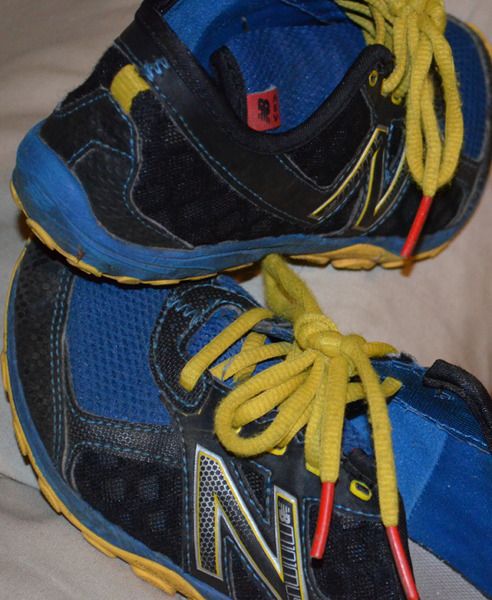 First Impressions
When the shoes arrived, my son was ecstatic (these were his first pair of minimalist tennis shoes). He loved the way they looked; "they are so cool!" He loved the color of the shoe laces. He was slightly disappointed when he first put them on because he said, "I can't really feel the ground" (he was fully expecting this because of his summer shoes). This was only a slight disappointment that went as soon as it came. I thought the toe box was a little narrow, and I was afraid the shoe itself would be too narrow. Once he got his foot into the shoe, my fears were relieved. He was comfortable and took off running around the yard in them.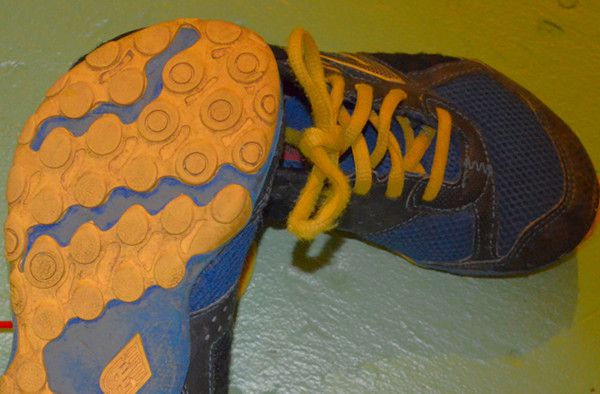 All about the Shoe
The KT20 is described as an "almost barefoot" trail shoe. It has a durable "minimalist" upper mesh that provides breathability and contributes to a light weight trail shoe. The thinner sole and 4mm heal-toe drop allow this shoe the minimalist label. These shoes also come in bright neon colors which make their style very appealing to children.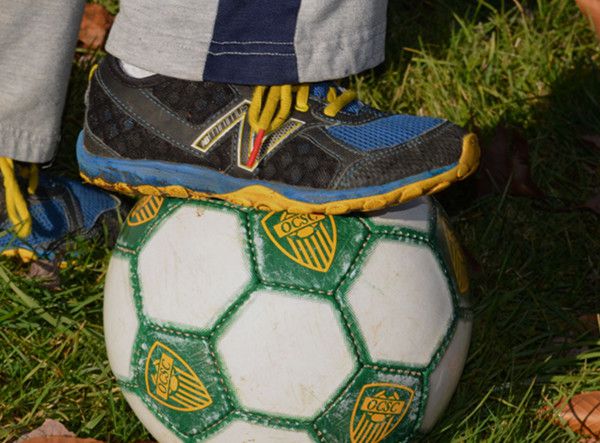 My Thoughts
After months of wear, the shoe (in its construction) appears new. Of course the months of running through the mud, splashing in puddles, climbing trees, maneuvering trails, and kicking the ball around the back yard have made the once bright colors a bit more dingy (but who can complain about that). The shoe laces have not frayed nor has the tread worn on the sole. New Balance seemed to know what they were doing when they designed the tread for this trail sole because it is perfect for all the trail adventures (including walking along fallen logs covered in slippery moss). I love that the shoe is lightweight and also how well the fabric breathes which seems to help prevent odors as well. I have to say that I wish the toe box were wider and that the sole provided more true ground feel. It seems as though there is still a lot between my son's foot and the ground. I would call this a perfect transition shoe, but I think in the future we will look for something a little more low profile. It is difficult to find a shoe for children that will match the true barefoot design with the quality that one expects. New Balance definitely offers a quality minimalist shoe at a reasonable price. I do hope that in the future they can offer a more "barefoot" shoe in their minimalist line for children (although I don't think my son would care either way; he is perfectly happy with his KT20s).