Minimalist shoes are growing in popularity and manufacturers are adding new models every year. Children's footwear is becoming a bigger priority with many companies, making it easier this year to purchase good, quality shoes for our children. This is not a comprehensive list, but a good start, on many companies who are making children's minimalist footwear.
Toddlers and Youth
VIVOBAREFOOT
VIVOBAREFOOT consistently offers a lightweight shoe with a wide toebox and great flexibility. My children refer to their VIVOBAREFOOT shoes as Ninja shoes because they "make us super quiet." I have not heard if VIVOBAREFOOT is offering anything new this year, but they do have some great classics still available for children on their website.
Vibram Five Fingers
My oldest has worn Vibram Five Fingers for the last three years. They were on her feet anytime shoes were needed (during the warmer months). She used them for her entire track season, all of our family hikes, playing in rivers, and as beach shoes. If your child doesn't mind having their toes separated these are great shoes and well worth the price. New for this year are the kids' Speed: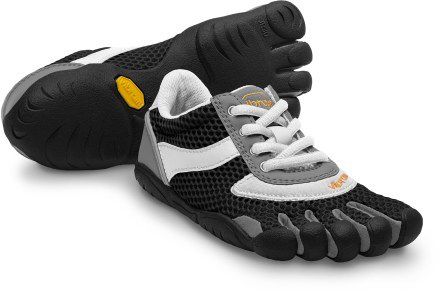 "The Speed for kids is built on the Kids' KSO platform to offer children the best, most authentic barefoot experience. Designed for casual play, it has a traditional lacing system that accommodates a wide range of foot widths and instep heights and provides the secure fit kids need."
Unshoes
I cannot say enough about Unshoes. I love this company; I love their story; I love the price; I love how personal they are, and I LOVE that they are adding the option to purchase Pink straps for your little darlings this summer. This is going to make many little girls very happy. In fact, they are offering $5 off their pink straps if you order them now.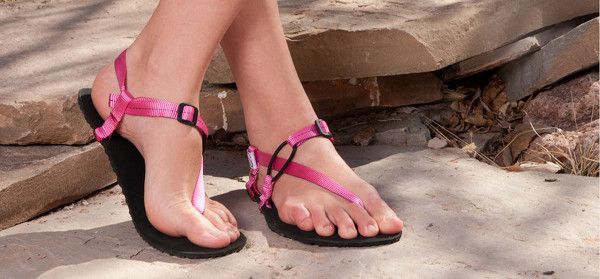 My children wore Unshoes all last summer and loved them. They have the Pah Tempe and the Wakova. This is a perfect minimalist shoe for beach going, playing outside, and even hiking.
Soft Star
Soft Star has quite a collection of minimalist footwear for children. From sandals to boots, you can find something that suites your child. I have yet to try a pair of Soft Stars so I cannot say much about the quality and durability. They definitely have style and versatility. And if you don't like what you see, you can always design your own.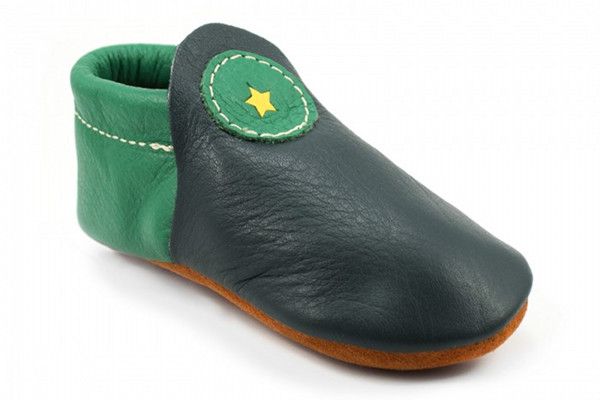 They have two popular models: the Rambler and the Moccasin. I especially like that they offer a variety of sizes. You can purchase a moccasin for your 10 year old and your 2 year old.
ZEMgear
ZEMgear has offered children's sizes in their Playa, but this year they have given us something new. The TerraMISU (which is offered in toddler and youth sizes) is scheduled for this spring. None of my children have ever worn ZEMgear (this will be our first year trying them). I did get to play with a pair of these shoes last summer at a track meet. They are fully flexible and offer optimal Proprioception. Keep your eyes open for the release date of the TerraMISU.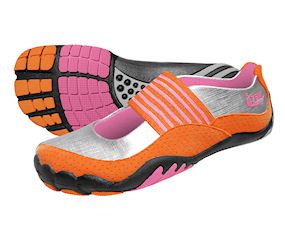 Merrell
Merell has added many new models to their children's line this year. My daughter has the Barefoot Trail Glove. This particular shoe tends to run a bit narrow but has plenty of flexibility and room in the toe box. The trail glove also carries the quality that Merrell has produced for many years. This year they have added the: Crush Glove, Flux Glove, Dock Glove, Emme Glove, and Reach Glove.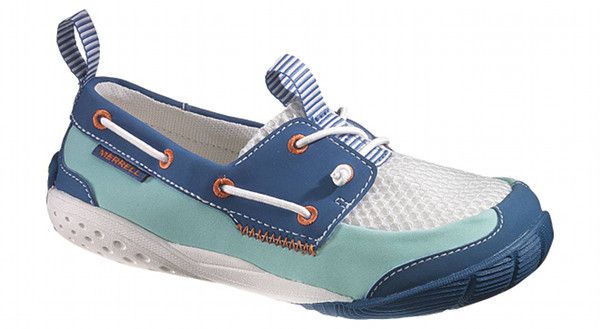 I am especially interested in the Dock Glove. Slip-ons are a must in our house in the summertime, and I am curious if these particular shoes rub on the child's heel or slip on and off their foot.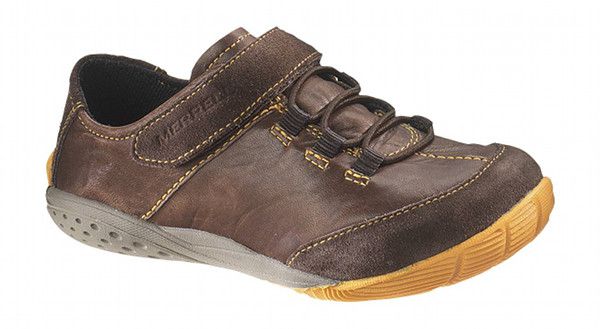 Merrell is a great go-to shoe for any outdoor activity. I will say that the "feel the ground" aspect of the Merrells is not quite as acute as some of the other minimalist shoes we have tried, but they do have zero drop, a wide toe box, and lots of flexibility.
New Balance
New Balance is another leading shoe brand that has opened up their doors to manufacturing the minimalist shoe.
My son has a pair of the New Balance Minimus. They are a bit narrower than I had hoped for, but they do carry zero drop and plenty of flexibility. The contact with the ground is comparable to the Merrell but not as close as the Vibram Five Fingers or the Vivobarefoot.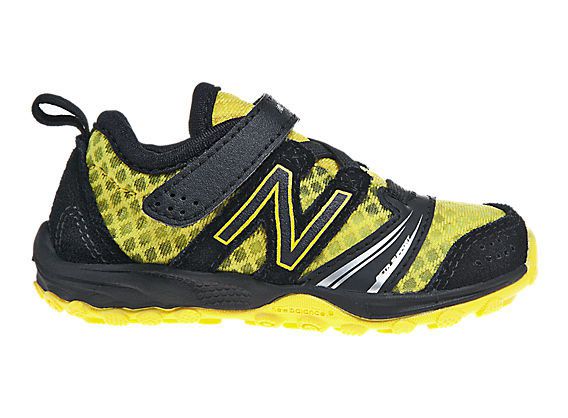 This year New Balance has quite a few new styles and colors to choose from. Some of them I am not convinced are entirely minimalist. The Minimus Ionix 3090 seems to have quite a thick sole and a large heel to toe drop. I am also unconvinced of the Minimus 20V3 for infants. I kept my infants in leather or very minimal soles. These advertise a 4mm heel to toe drop and seem to have a sole that would prevent an infant from feeling the ground.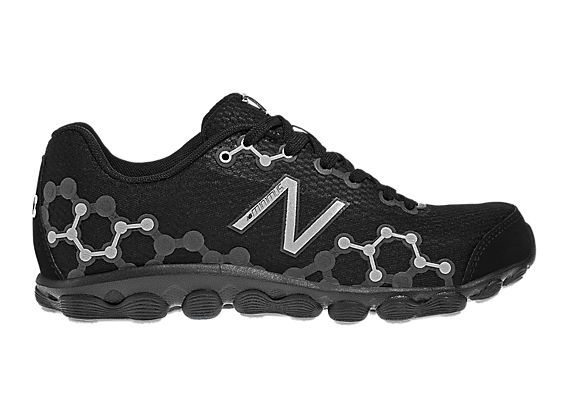 Teva
Teva is offering the Zilch this year. This is their first and only minimalist shoe offered for children.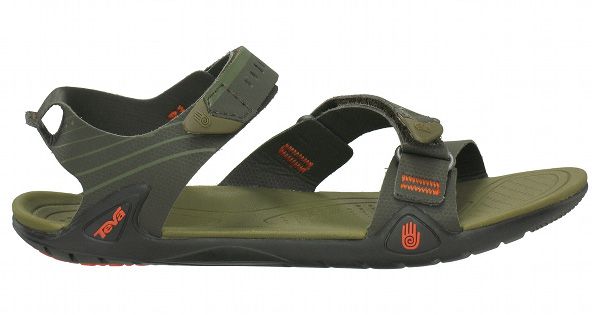 "The kid's Zilch is the thinnest, most minimalistic sport sandal we've ever made. Minimalist construction means that the kid's Zilch will bend and flex naturally with your foot, giving you an amazing feel and connection to the earth, but also giving you traction and protection that a bare foot doesn't."
I have not read or seen any reviews of this sandal yet. I am very interested to see how it compares to other minimalist sandals.
Puma
Puma does not have any footwear listed specifically as minimalist, but I have found their shoes to be as minimalist as Merrell or New Balance. They offer many shoes that have a zero heal to toe drop. Their shoes are flexible and some have a nice wide toe box.
Water Shoes
In the past, I have purchased cheap water shoes for my children for summer hikes. I did some research and all the name brand water shoes I found are far too much like regular shoes so I did not include any of them here. Off brand water shoes seem to be the most flexible yet they might not be as durable. You may only get one month out of a $10 pair of water shoes. Speedo has a minimal water shoe that might be more durable.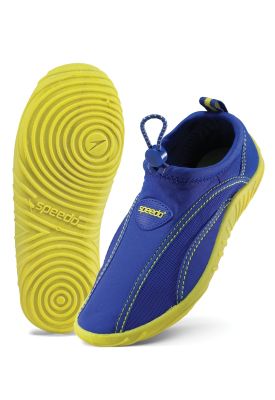 Just remember when buying any spring/summer shoes for you children to look for something that is flexible enough to roll up (it takes a child more effort to bend a shoe than it does an adult). Also make sure there is ample room in the toe box for their little toes to spread out as far as they need to.
Infants and Toddlers Only
I would love to see the following companies expand to offer minimalist shoes for older children. Their infant/toddler shoes offer the perfect environment for little feet to grow healthy and strong. They do not, however, offer healthy minimalist options for older children.