I once had a pair of too small combat boots purchased from the army surplus store. They spent many an afternoon kicked up on my dashboard listening to some grunge band after a long and tedious day of school. My group of friends and I were young and full of angst wishing that we were not just keeping up with the Seattle scene and instead right smack in the middle of Eddie Vedder's garage.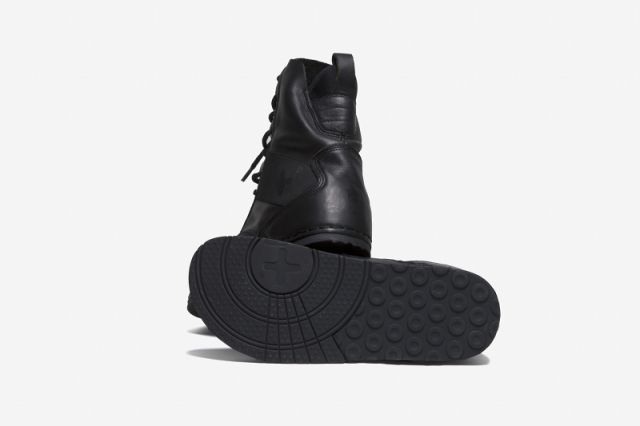 Fast forward some years and four kids later and you will still find me in my favorite jeans with the holes in the knees and now instead of surplus combat boot I am now sporting the Troop Boots by OeTZZI3300. When I was offered the opportunity to test out shoes from OeTZZI3300 the black Troop Boots called out my name first.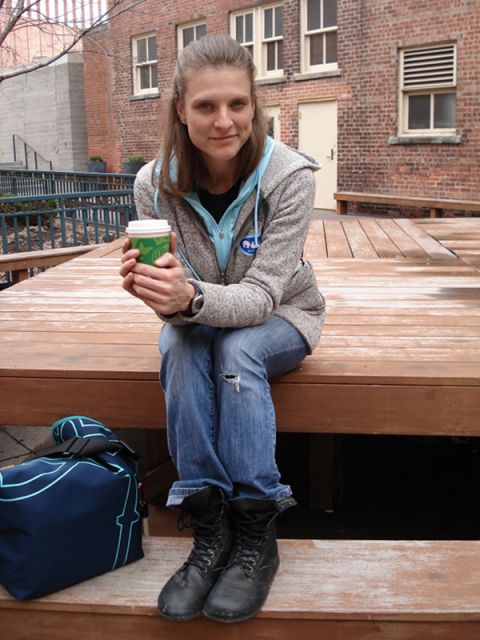 My tastes have changed in that I prefer minimal shoes that allow my feet to move and function naturally. The Troop Boots allow me to do so with style. They are made of oiled leather and a Hydrogaurd lined bootie to that make them water resistant which already has come in handy since I started reviewing them the last part of winter when slush seemed to cover everything. They seem to run quite small. I typically wear a size 41. These however are size 42 and almost too short. They have adequate room in the width though so going up a size was not an option.
The boots came with Anti-Microbial cork footbeds that are labeled as anatomically designed to promote a healthy posture. I took them out. I don't think that anything other than flat is anatomically designed to promote posture. After taking them out however they are flat and comfortable. The cork footbed did make them fit much snugger so if you think you will want to use the footbed I would advise ordering up in size.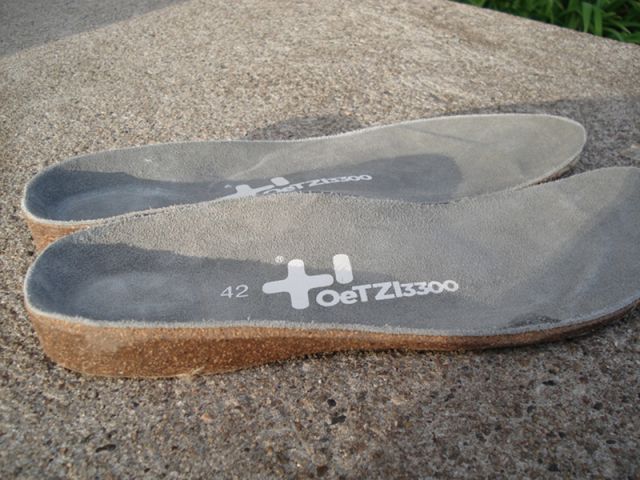 Yep, just like that trusty pair of jeans the Troop Boots get better with age. They mold to my feet and get softer with wear. Surprisingly for boots there was not any "breaking in" time. The leather was supple from the start. In my experience with testing minimal shoes, each shoe looks more substantial in the photos and turn out to be shockingly light once I get my hands on them and these are no different.
They kept my feet warm and dry in the winter and yet have nice breath-ability when its warmer. They advertise that this is due to the "internal stretch sock membrane that contours the foot for maximum comfort, warmth, and breath-ability." I have found this to be true and does make for a well thought out design. Walking longer distances proved to be no problem and the lacing is conducive to flexibility and options for tightening and loosening the shoes to suit the environment. I like them both laced up snug as well as loose and untied.
The Uppper is stitched directly to the injected TPU outsole according to the website. It does create a unique design and I get the impression that they are well made and will last many years. I have worn them in many occasions and they have served me well in both feel and fashion.
I mentioned that I started reviewing them in the latter half of winter. Traction on these are adequate for most all winter environments. I have yet to find a shoe that is ideal on ice however in snow as well as mud I felt stable and grounded.
They are priced at $215. This is steep for my budget however having a high degree of certainty that they will last for a long time it makes the price more reasonable. Overall, I love them. I love the look and they do not inhibit my barefoot style and form.