Sandals and flip-flops are traditionally very minimal in nature, so when I see products like Chaco sandals with a dense arch support I tend to cringe. Thankfully, Teva chose to stick with tradition when developing their Zilch. I've actually had the Zilch for quite a while now. Unfortunately, their arrival coincided with that of Old Man Winter, and I wasn't able to wear them until the last month or so.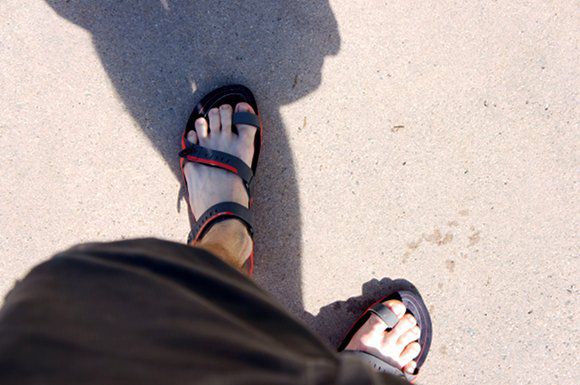 The Zilch (weighing in at 14.5oz/411g for a mens 10) have little to no structure or support inherent to their design. They offer the wearer minimal cushion from the ground which allows for some proprioception. The insole has a very comfortable lining that has a suede-like feel. I haven't run in the Zilch or used them for any strenuous activity, so while I suspect the lining offers some wicking ability I can't be certain. The Zilch outsole offers an even thickness throughout the footbed and no heel-rise. The tread design offers more grip than a traditional sandal and suggests Teva designed the Zilch for a more adventure-inspired lifestyle.
The sandals are secured by a fixed loop that cradles the big toe, a fixed strap that extends across the back of the heel, and two velcro adjusted straps that extend across the top of the foot near the toes and across the top of the instep (front of the ankle). I find the strap placement to be pretty ideal and have had zero issues with the sandals staying on my feet, even with short sprints.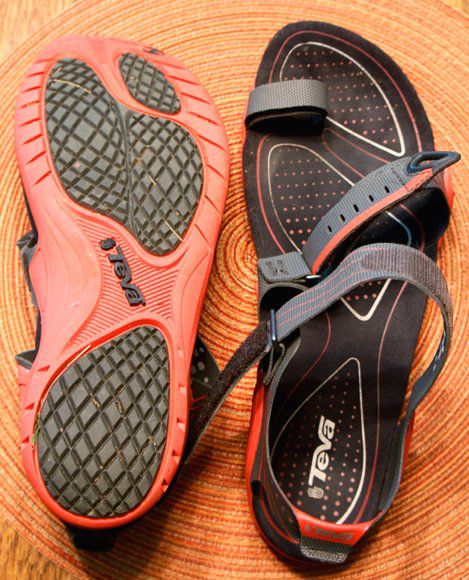 My primary usage of the Zilch has been for casual wear around town, and on longer wear intervals I initially noticed some rubbing on the top of my feet, particularly across the tops of my toes. I did develop some small abrasions at first where my skin was rubbed off. However, after a break in period, I'm no longer noticing this.
In addition to casual use, I've also put the Zilch to use as my footwear of choice for recovery post hiking, backpacking, and whitewater trips. They take up minimal space in my gear bag and excel at giving my feet plenty of air to dry out after a long day of raft guiding.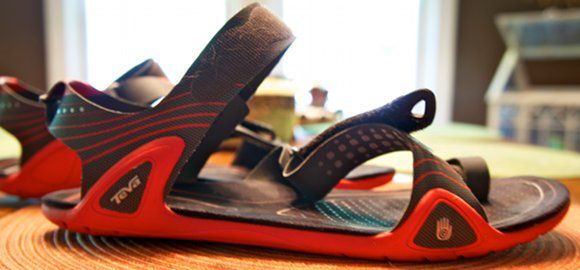 In regards to sizing and fit, I have a 10 which is my typical size with footwear that offers enough width in the toe area. I don't have a particularly wide foot, but my toes do have more of a squared shape (Sasquatch-like) than most, and this makes for an interesting time finding a good fit. The outline of the Zilch footbed has a bit more of a curved shape in the toe than would normally work for me, but since they're a sandal and have a good length I find them to be just fine.