In my best dreams I run through the mountains barefoot. Why only in dreams, you ask? Let me tell you.
Like all folks with exceptional childhoods, I rarely had shoes on growing up. I loved doing everything barefoot, and when push came to shove, I'd don sandals or wide, slip-on Vans. This all changed in the 8th grade. A pinched nerve, and a hip that now refused to stay in it's socket, drove me to the chiropractor. She informed me that my right femur had opted out of my latest growth spurt and I would henceforth require corrective shoes to make up for the half inch difference.
I mourned my boundless freedom in a dramatic adolescent way the night before I received my first pair of lifted shoes. They weren't cute and they weren't versatile.
Seventeen years have passed since that diagnosis. Along the way I've figured out which styles of shoes are lift-able and my findings have been limited. Since I must add the cost of a cobbler's lift to every purchase, I have to get the most for my money and it usually means that at any given time I only own one pair of boots, one pair of slippers, one pair of tennis shoes and one pair of sandals. I lived in Southern California for about 8 years after high school. This kept me in lifted Rainbows for the most part, but my love for hiking, and the fact that home is now up in soggy Oregon, put me in shoes more often than I liked.
The brand I had the most success with was KangaROOS.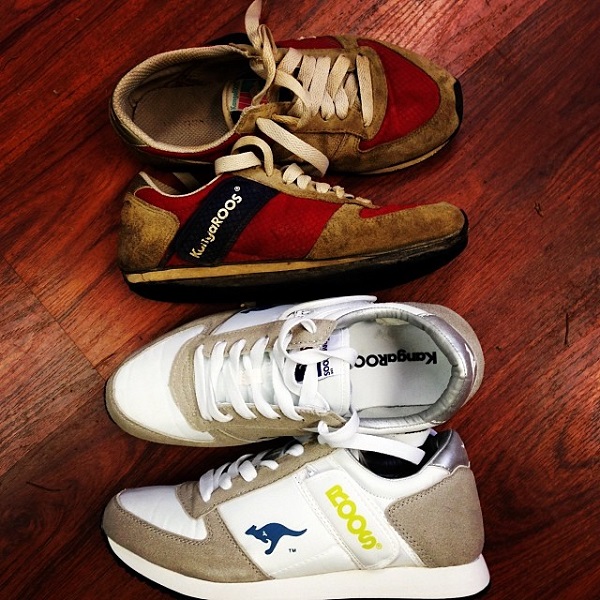 I got in the habit of buying an annual pair, although I wore them out faster than that. They served me well, for $60 shoes. The problem was, they don't really have traction and the first hole is always formed at the exit point of my frantic pinky toe. I've become pretty good at catching myself as I'm slipping, but I want to climb mountains and not get crazy blisters or various falling injuries! ROOS are made for pavement and I'm not that kind of girl.
Hope of a new day and a fuller life came in the form of a meeting with Altra this year at Outdoor Retailer. They are rolling out a new pair of shoes, Lone Peak 2.0, that have everything I could possibly want: a wide toe box, traction, weather-proof, breathable technology and a LIFT-ABLE SOLE! "The name Altra came from the desire to alter shoes." Golden Harper told me, quite matter-of-factly. What music to my ears! They really do want everyone to be able to run through the mountains "barefoot"!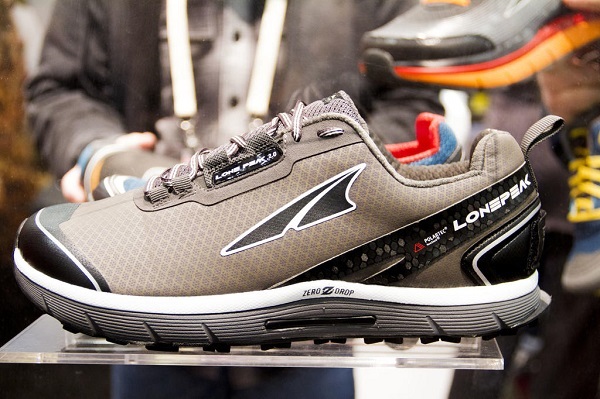 Let's talk about "weather-proof", because I live in Oregon and, unfortunately, my happiness is very much proportionate to the dryness of my feet. I must admit, I've used Zip-Loc bags between my socks and shoes on a few long, wet hikes. Now you all know just what kind of fashion sacrifices I'm willing to make in order to keep my feet dry-ish. Obviously this system keeps all my foot sweat in. Yuck. GORE-TEX leads the industry in all things "water-proof", but is still looking for better ways to make their fabrics breathable. Polartec has developed the NeoShell, which doesn't have the extra polyurethane film, making it more breathable, but perhaps less "proof". This is the first time they've used this technology in a shoe. Have they finally found the perfect combination? I can't believe I will have the chance to find out!
With great anticipation I await the arrival of these little life-changers. Stay tuned for a full run down on how they hold up against the conditions of my heart's desire for adventure.