I recently had the privilege of speaking with Christina Bracken, president and co-founder of ZEMgear. I was inspired by the interview and wanted to share the heart behind ZEMgear with all of you.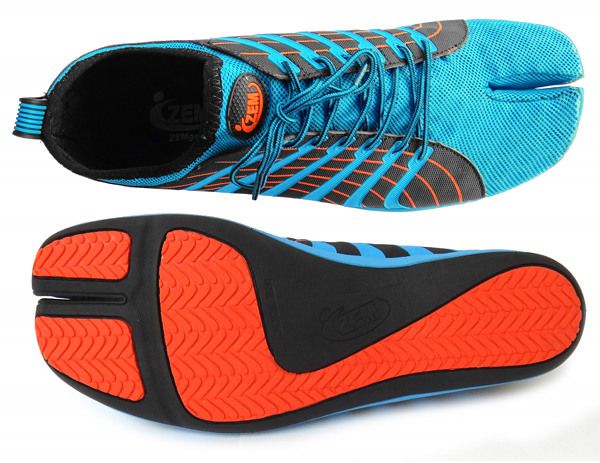 What is the history of ZEMgear?
ZEMgear was born to meet the needs of Olympic level beach Volleyball athletes. These athletes were looking for a shoe to protect their feet from the hot sand. We interviewed many of them to find out what was important to their performance and comfort. We then gave 250 athletes 2 weeks to test the product. They provided us with very positive and constructive feedback, and thus was the beginning of ZEMgear. Now, in its 4th year, ZEMgear has expanded to offer footwear to many people in 20 countries around the world. We have about 150 retailers in the United States and many loyal fans and customers.
What is the Philosophy behind the name ZEMgear?
ZEM stands for the Zone of Endless Motion: a place for you to discover yourself again. A zone where new beginnings are possible and restrictions are left behind. This zone might be different for everyone. It is about creating a vision of yourself at the next level without placing any judgment on yourself or someone else. ZEM is not about running (specifically) or competing. It is realizing that the right Zone to be in is your own and what's important is setting goals to improve your own health and condition to get to your personal next level.
Be any age, any stage, on land, in water, supremely active or serenely still.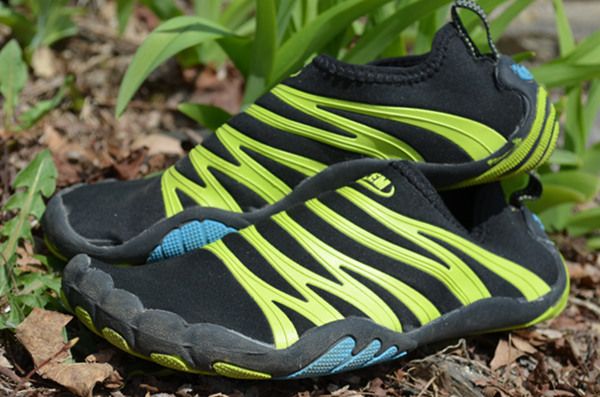 What is your favorite ZEM shoe?
I wear ZEMS all the time for all activities, but I always prefer the split toe over the round toe. They provide more of a true barefoot experience, and allow toes to splay naturally.
Tell me about your commitment to "not use?"
ZEMgear believes in being Minimal all-the-way. If it is not necessary; we won't use it. We believe in delivering a product that benefits the customer on many levels. Connecting customers with nature and themselves starts from the ground up. We will not use anything in our footwear that will inhibit sensory feedback. We want to give people more than just a shoe; we want to give them a reason to buy the product.
This also shows in other areas where we have to make decisions about how to keep ZEMgear's carbon footprint small: We advertise mostly via social media, grass-root campaigns and word of mouth. We buy local materials whenever possible. We use soy certified inks and keep shipping costs low by minimalizing packaging. We save space in retail stores because the shoes and packaging are packaged in slim boxes.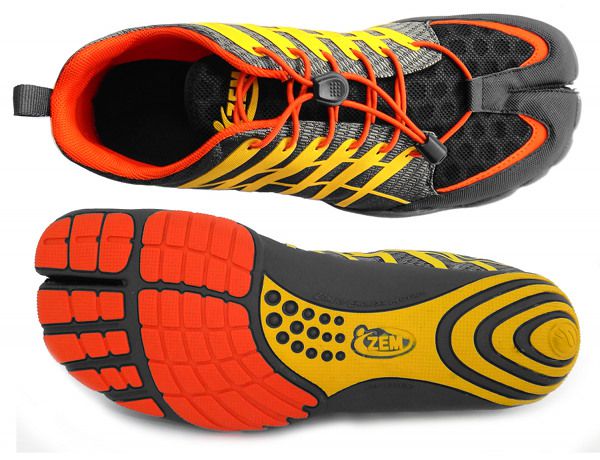 Tell me what you envision and dream for the future of ZEMgear?
We invite everyone to join the ZEMtribe and enjoy the Barely There ZEMsation! We'd like to help more people understand the benefits of natural footwear and see them commit to connecting with the earth, nature and - through that - with themselves. We will continue to research ways to offer a product that benefits our customer on multiple levels.
---
My kids and I just received our first pair of ZEMgear shoes and will be reviewing them here shortly. I have been very impressed with their customer service, their commitment to offer more than just a product, and the comfort of their shoes. I look forward to sharing more about ZEMgear in the months to come. You can find more information about ZEMgear and also see their new spring line at http://www.zemgear.com.