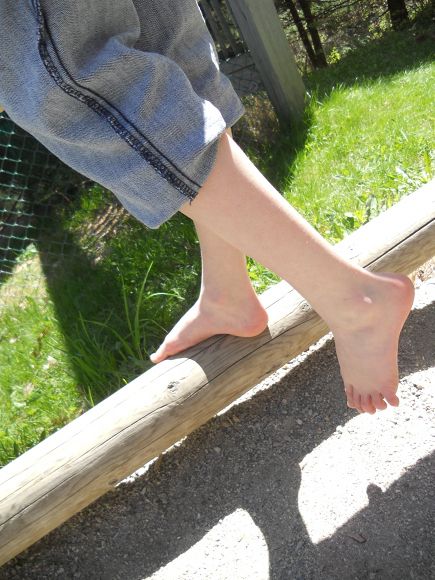 How much will it cost? This was my first question when our family chose to switch our children from standard to minimalist footwear. As a single income household with 4 young children, it is important for us to evaluate and budget for all of our purchases, and switching to minimalist footwear seemed overwhelming and expensive! From the perspective of our very thrifty ideals, $50 - $100 for a pair of kid's shoes was very hard to swallow. As a family, we had two choices: we could either dismiss the idea of transitioning our children's footwear or we could jump right in and find ways make this change possible. After researching, we concluded that minimalist is best, not just for us but for our children as well, thus began our journey of making minimalist footwear affordable. Here is what we learned, and I hope some of these thoughts will help you and your family.
Baby Steps - Start with one child and one pair of shoes. We started with our oldest; what she wears can easily be passed down to a younger sibling (if she does not wear them out first). Realize that this process will take time. We began the transition from standard to minimalist footwear for our children just over a year ago, and we are still weaning our older children off their standard footwear. Give yourself the freedom to embrace the process.
Budget – Make a family footwear budget. Determine what your footwear needs are and budget accordingly. Separate this from the rest of your finances so you are not tempted to use the funds elsewhere. If you have a difficult time saving, you can contact your local minimalist shoe retailer and ask if they have a savings plan. One retailer on the East Coast that sells minimalist footwear for children is Lamey Wellehan. They have a savings program through their store which makes it easier for families to budget for their shoe purchases. Start small so it is not overwhelming; it adds up quickly.
Explore your options – We have found enough "minimalist" shoes for each one of our children, and some of them are not advertised as minimalist. For infants, toddlers, and some pre-schoolers Skidders are an excellent option! They are inexpensive, flexible, but also have a rubber sole to protect their little feet. Water shoes work well for older children and can be purchased at minimal cost from nearly anywhere. Last spring and summer, two of my children used water shoes for anytime they couldn't be barefoot. They are affordable shoes that are perfect for water use, hiking, playgrounds, or anything else you can imagine.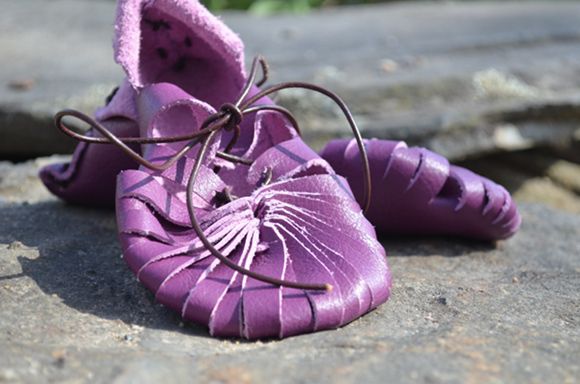 Make your own – We have made a couple pairs of moccasins and some sandals. It is a fun family project, and our kids love wearing them because they helped make them. Materials can usually be purchased at a local craft store, but you can also buy kits online. Get creative and keep your eyes open for materials. We purchase our leather for our moccasins from a local mailing center/ebay seller where it is extremely affordable. I have talked to people who have used old tires and shoe strings to make sandals. The possibilities are endless when your imagination starts flowing.
Buy Big – I have found since switching my children to minimalist footwear that it is not necessary to get their exact sizes. I buy one size larger than what they need so they have space to grow. There is not as much material, and they can feel the ground so I don't worry about them tripping or injuring themselves. Be advised, though, that my oldest is only 9. This might not be an option if you have older children.
Buy Ahead - When you find a great deal or sale you can buy the next size up, and you will have an extra pair of shoes ready when your child grows out of their current pair. This only works if you have the space to store the shoes (a small, flat tote under the bed works well).
Promotions – Sign up to receive email specials. If you don't want to cloud your personal email with junk, make a new email specifically for the newsletters. I have received multiple coupons for 20-50 % off footwear because I am on the retailer's mailing list. We just recently used a 50% off special to purchase a pair of shoes for our son.
Sales – Many retailers run holiday sales online or have annual sales with deeply discounted footwear. If you sign up for email newsletters the retailers will keep you informed of how and when those sales are running.
Online Discount Stores – Take advantage of websites like Ebay, Sports Chalet, or even Amazon. They often run great deals on minimalist footwear for kids.
Here are some places that we have found discounted minimalist footwear (this is not a comprehensive list of retailers that sell children's minimalist footwear; only those that either run sales/promotions or are generally less expensive).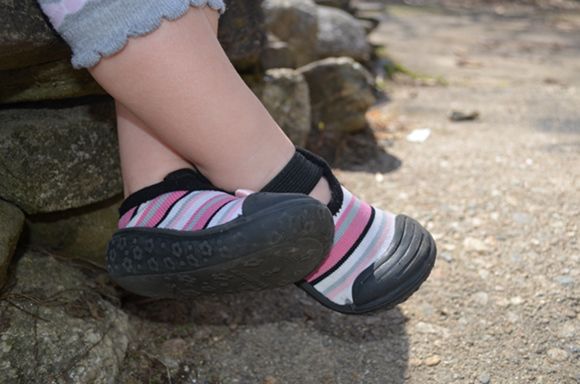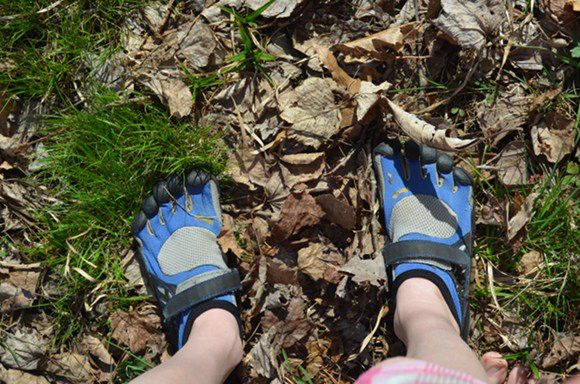 http://www.vibramfivefingers.com/
If your child really likes the Vibram Five Fingers (like my oldest), check Ebay, Amazon, or online discount sport's stores for lower prices. I have signed up for Vibram's email newsletter but have never received any special discounts from them.
https://www.lunasandals.com/
You can buy a do it yourself kit from Luna Sandals. You may even be able to get two pairs of children's sandals out of one kit (if your kids have really small feet).
I am not an expert on minimalist footwear; I am simply a mom who wants the best for my children.
Minimalist footwear just makes sense. It is up to me, as the consumer, to make it affordable for our family.