Well, it's that time of year again. The air is crisp, there is frost is on the ground, the first flakes of snow are starting to fall, and winter footwear samples are starting to roll-in. I live in a northerly climate where winter is winter. I am always on the lookout for minimalist footwear that works in cold snowy conditions, and from what I can see in my email inbox and in comments around here, I am not the only one.
Here are a couple previews of what we are looking forward to testing this winter.
Sole Runner Transition Vario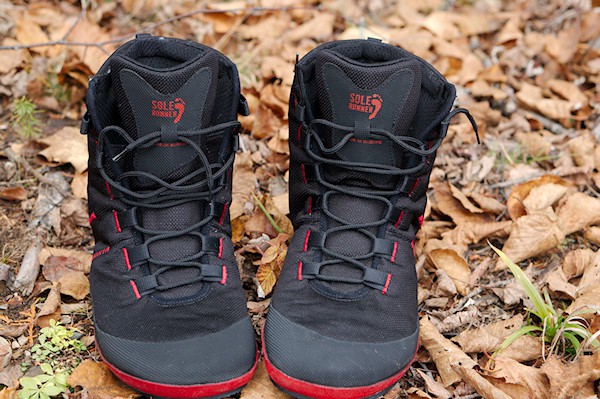 The Sole Runner Transition Vario is what can be considered an all-season boot, although truthfully I think it would be a too warm for summer. I would categorize it as best suited for the "other" three seasons (i.e. fall, winter, and spring). I find the design quite unique, and interesting. While you could call it a boot, it is what I would describe as a modern moccasin.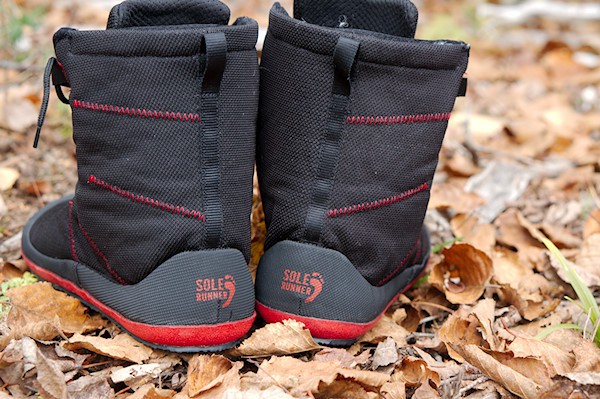 What makes the Vario particularly unique is that it has removable insulation. In the spring and fall when the temperatures are not too cold, you use the boot without the insulation. Once the mercury starts to plummet, you add the insulation and voila, you have a winterized boot.
The Transition Vario is based on the same last as the Sole Runner FX Trainer that we reviewed last year - that means it is wide and roomy. Sole Runner also has a non-insulated version of the boot called the Transition (upon which the Vario is based) for people who don't need the extra warmth.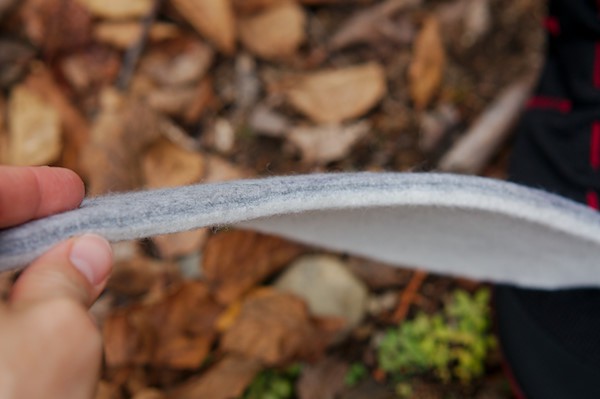 The insulation used in the Vario is comprised of two sections: A felt insole, and a felt panel that insulates the high-top area around the ankle. The felt panel around the ankle is inserted between the inner and outer boot walls, which are closed-off along the top edge with velcro. There is no insulation that covers the top of the foot - you will have to rely on warm socks for that.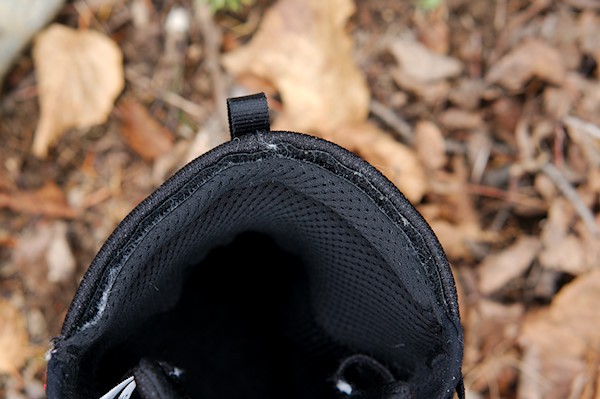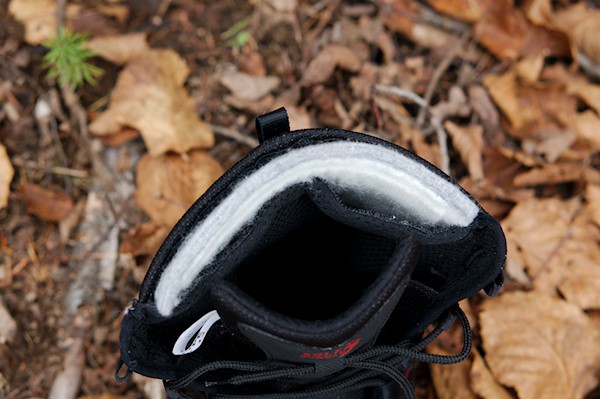 I think the insole is going to make a big difference in foot warmth, but it will be interesting to see how the lack of insulation over the top of the foot will do in very cold conditions.
One feature that I find quite innovative is the outsole construction. The outsole consists of a rough rubber material that looks to provide slip and abrasion resistance. There is a (~ 2mm) thin layer of spongy rubber fused between the bottom of the boot and the outsole. My thoughts on this spongy layer are twofold: First, it should provide a thermal barrier to help prevent the cold ground from freezing your feet. Secondly, it will provide a small amount of cushion, but should be more durable than EVA.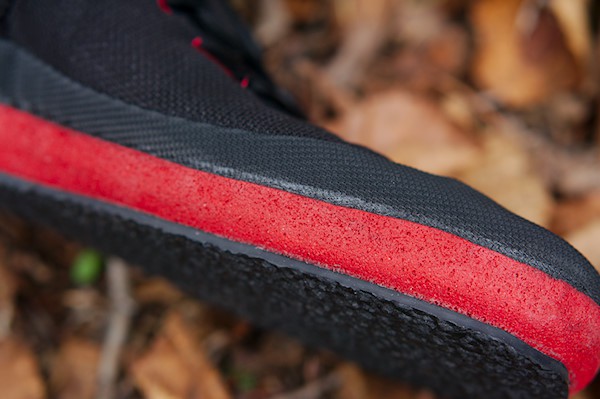 The uppers of the Transition Vario (and hence the Transition) are constructed out of a Cordura fabric that is abrasion resistant, water resistant, and breathable. A great choice in my opinion, as this means your feet shouldn't feel like they are wrapped in plastic bags. I do think that a good addition to the mix would be for Sole Runner to design a removable waterproof liner to put inside, as this could be beneficial for slushy spring conditions.
The only potential issue I see with the overall design is likely one of fit: If you order a size that fits comfortably with warm socks and all of the insulation for winter, once you remove all of the insulation and use thinner socks in warmer weather, the boots will likely feel too big.
Due to the highly flexible moccasin-like design of these shoes, they lack the stiffness and structure necessary for situations where you might want to add a crampon or other form of strap-on traction device. They should be fine for snowshoes though.
Lizard Kross 3S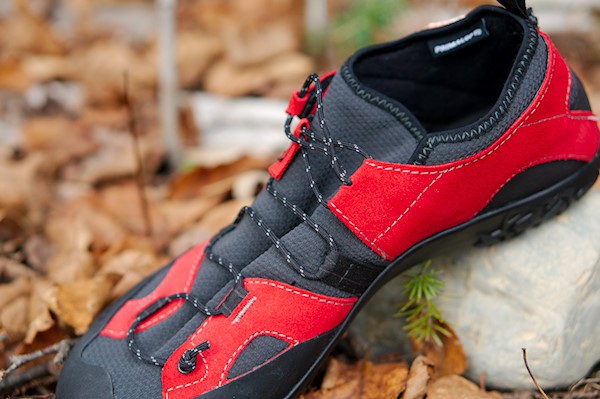 Another interesting entry to the winterized minimalist footwear market is the Lizard Kross 3S. I am not exactly sure what the "3S" stands for, perhaps 3-season, however they are definitely too warm for summer, so maybe it is something Italian. Speaking of Italian... as a side note, one stand-out feature of Lizard shoes is that they are all designed and manufactured in Italy.
One thing that caught my attention right off the bat with the Kross 3S is that Lizard is making use of a lot of high-end materials: Schoeller soft-shell fabric for the uppers (accented with leather for structure and abrasion resistance), Primaloft for the insulation, and Vibram for the outsoles.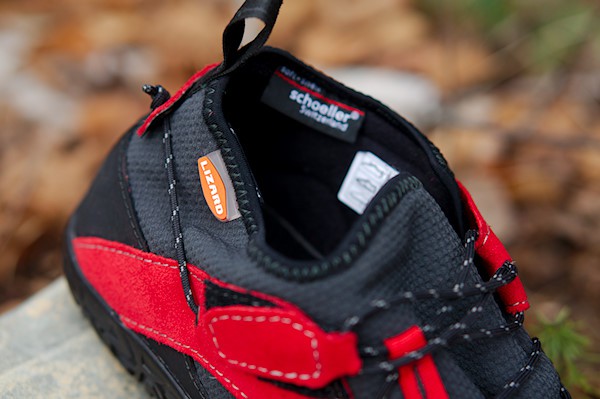 The use of soft-shell fabric means that the uppers will be wind resistant, water resistant, breathable, and stretchy. The use of Primaloft insulation means that they will be warm, and that they should maintain quite a bit of that warmth even when wet.
One downside to Primaloft is that it is quite compressible, so it will be interesting to see how long the loft holds-up in a shoe. I wonder whether the repeated abuse that a shoe gets will be too much for the insulation to handle. We shall see.
The fact that the shoe is low-top means that if you plan on using these in deep-ish snow, you will want to consider wearing a gaiter. Truthfully, I really wish Lizard would have taken the flexible soft-shell upper over the ankle rather than making these a low-top. I think it would have made them more versatile for winter. Even with a gaiter, having a low-top shoe means that any snow that jams up under the gaiter has a good chance of finding it's way into the top of the shoe. These are just first impressions as I haven't tried the Kross in snow yet, so I am prepared to have my opinion changed.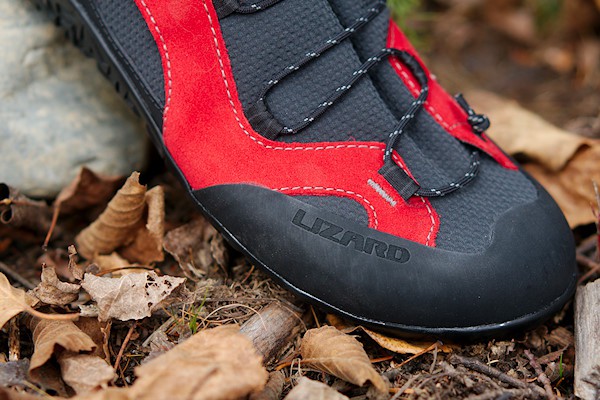 It would appear that some thought has gone into the design of the insoles as well. The insoles are a three layer design with a soft foam layer on top, a stiffer thermal mid-layer, and a heat reflective bottom sheet. I will be very interested in seeing how this design fares for keeping feet warm. As I have found in the past, cold transmission through the ground is one of the biggest issues minimalist shoes have in winter conditions. It looks like Lizard is putting a lot of effort into resolving this problem.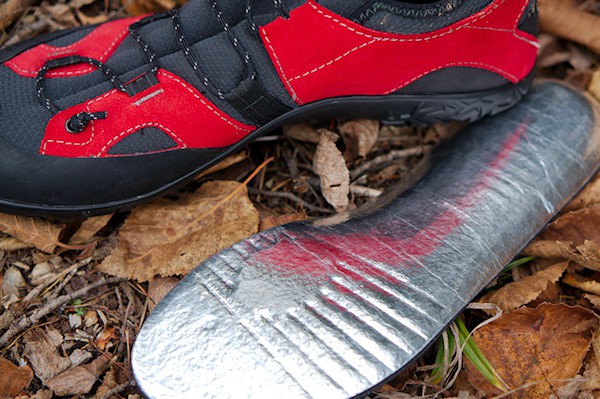 All Kross models have a Vibram rubber outsole with a relatively aggressive tread pattern. The sole has some heft to it which means that the rubber is likely quite durable too. The sole on the 3S is on the stiff side (stiffer than I like for summer use) which means that this shoe will be well suited for snow and winter conditions where extra stiffness provides edging, traction, and structure for attaching light crampons.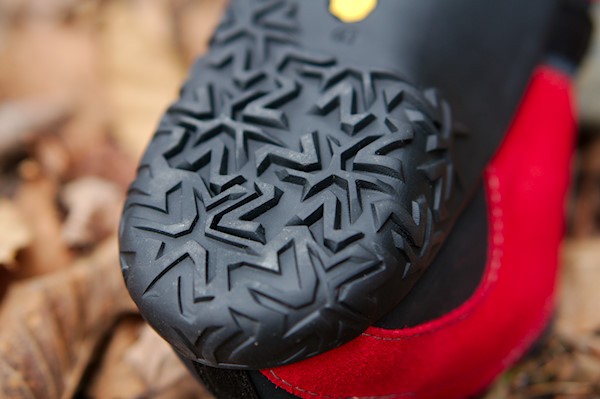 The Kross 3S - while not zero-drop - has 4mm of drop from heel to forefoot which is quite acceptable in my opinion. The last is also pretty good as well. The toebox could be roomier (I would put it on a simliar level as the Inov-8 anatomic last used on the TrailRoc 235 and TrailRoc 150). If you have wide feet, it is my opinion that you will have better luck with the Sole Runner than the Lizards - but for the average foot Lizard's anatomic last is quite good.
Footwear We Would Like to Try
Two other models that we have not yet had the opportunity to try out, but that look quite promising are:
It has taken a while, but it is good to finally see more options for minimalist winter footwear starting to enter the market. Do any of you know of other brands and/or models we should be looking into?