Introducing the minimal shoe shop: Voycontigo
Around the world there are a few shoe shops that are specialized in minimal shoes. In a series of interviews Toesalad wants to introduce some of them to you. We start with Voycontigo, a German shop and web shop that only sells barefoot shoes. At Voycontigo we spoke to Armin Gretzmeier who is one of the founders of this shop in Freiburg, Germany. On their website is some very interesting and detailed information about the brands they offer. It is all in German so you might need Google Translate for this. Voycontigo ships orders worldwide.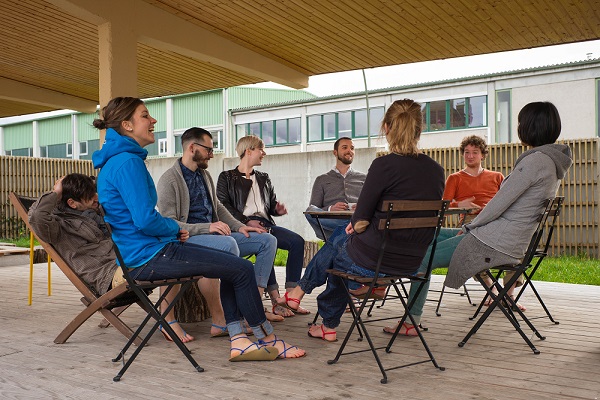 Can you tell us something about your (web)shop?
We have both a retail store and an online shop (multi channel strategy), which works very well. Many customers who know us through the website come to our store and the ones who know our store order online if they don't live close by. We started our store and online shop six years ago and focused exclusively on barefoot shoes. In 2012, we started our own little brand "Chala", which is developing very well and growing rapidly.
Why did you choose the name Voycontigo?
My partner is Peruvian and she comes from Lima. We thought that the Spanish name Voycontigo, which means "I go with you" just suited us very well. Even after six years, we can still identify ourselves with that name.
Which brands and what kind of shoes do you offer?
At present, we have ten barefoot shoe brands available, but we think in the next few years a couple more will be added. We sell barefoot shoes exclusively. Barefoot shoes have little or no cushioning, are designed without a built-up heel (zero drop), and have very thin soles.
Where do your customers come from and which kind of shoe do they buy most?
It varies. Many of our customers are from the region around Freiburg, including in Switzerland and France. But they are also from the UK, Austria, and all over Germany. They may be people who are passing through on holidays or taking a long ways to come and visit our store. The demand for running and casual shoes are equally high.
Which are your bestselling shoes?
I'd prefer not to say ;) … but to give you an idea, the Vibram Five Fingers models, like EL-X or KSO Evo, are among the leaders. It also depends on the season, but the other brands and models are very much in demand as well. In the summer season, our Chala Sandals are not to be beat.
Which shoe do you think deserves more attention?
That's a tough question. I haven't thought about it :) But it's interesting how sometimes very popular barefoot shoes are bought by many customers and still the production is stopped way too soon. That's a pity, really, because some classics, like Sprint, Neo, Classic, and Aqua, are very well-established and have real fans.
(Editors note: the Sprint and Classic are from Vibram Fivefingers. The Neo and Aqua are from Vivobarefoot. Vivobarefoot will introduce the Aqua 2 soon.)
Do you see a trend in minimalist shoes? What do you expect for the future?
I assume that the topic will settle down somewhere in a niche. You can't tell, really. There will always be fans of minimalist shoes, but a Vibram Five Fingers trend like it broke out in 2007/08 is not visible at present. We will continue to focus on our own production (Chala) and put further models and types on the market.
What is your own favourite shoe?
I have a few favourite shoe styles. For running, my absolute favorites are the Vibram Five Fingers model. In the summer, I wear our Chalas, of course, and in winter I usually wear Sole Runners.
How big is minimalist running and hiking in Germany?
Since we are in the Black Forest, there are quite a few people who hike in barefoot shoes. But, overall, it's still a niche, because many people don't trust minimal shoes for hiking.
Can you tell us something about Voycontigo's own Chala sandals?
Our own product, Chala, originated in 2012 as a reaction to a customer's demand. As a team, it took six weeks to work out the whole start-up concept and to come out with the first Chalas. Since that time, the brand has developed and grown very much year after year. You can look forward to the innovations for the upcoming 2015 season. Soon there will be an advanced running model and two more casual models. Furthermore, we're planning a winterproof version.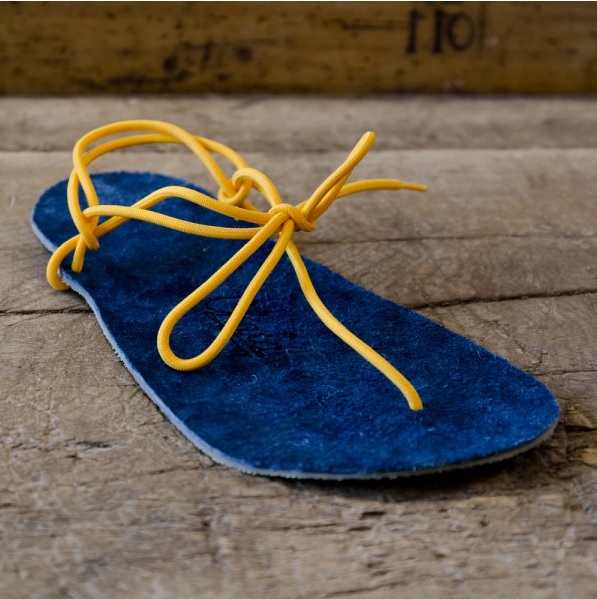 Voycontigo sells toesocks from a brand called Knitido. Can you introduce this brand and their products to us?
Knitido is a Japanese family business, established more than 30 years ago. They produce socks for sports, yoga, business, office, wellness, and home use. Our experiences with Knitido are very good. For warm toe socks, they are the best producer, in my opinion. We currently mainly sell their winter toe socks made from materials such as angora, cashmere, or a combination of silk and wool, which are very cozy and warm and a great remedy for cold feet.
Did you ever have customers in your shop that wanted to buy cushioned, supported shoes and what did you tell and sell them?
Yes, we have. We sometimes have customers who don't much like the barefoot shoe feeling at first. We always explain the benefits to them, let them try different models, and recommend that they train their feet slowly. We often sell them models with soles that are on the thicker side, but still have a zero drop and no cushioning, which gives them a chance to get used to walking in barefoot shoes without feeling every little stone. When they visit us again, they often buy more minimal barefoot shoes and/or replace their hiking, winter, or sports shoes with shoes from our assortment, as well, which shows their conviction.