The first time I heard about Bretwood Higman and Erin McKittrick (a.k.a. Hig and Erin) was at BackpackingLight where they chronicled their year-long Journey on the Wild Coast trek that took them over 4000 miles from Seattle to Alaska. I followed their journey with great interest, and lived vicariously through the adventures and beautiful scenery they experienced along the way (Erin is a great photographer).
Two years later, in 2009, Erin released a book documenting their experience called A Long Trek Home: 4,000 Miles by Boot, Raft and Ski which we first reviewed on Outsideways, and subsequently here on Toe Salad.
Since that time we have gotten to know Hig and Erin on a personal basis. I have done Python programming work for their non-profit organization Ground Truth Trekking (I am now officially listed on the GTT team page), and Renee enjoys corresponding with Erin about trekking, writing, and cold climate gardening. It is safe to say that our lives intersect at a number of levels, and it has been fun to get to know them and become friends. Hopefully one day we can actually meet them in person :-)
This past year Hig and Erin did another expedition in their Alaskan back yard - an 800 mile trek around Cook Inlet with their two kids. Hard core and inspirational to say the least!
Erin has since released another book called Small Feet, Big Land: Adventure, Home, and Family on the Edge of Alaska which Renee has just reviewed here on Toe Salad.
Hig and Erin did the Cook Inlet trek in minimalist shoes. Hig wore a pair of Inov-8 BareGrip 200 trail runners and Erin wore a pair of Inov-8s as well. After four months on the trail, Hig now has what are most likely the most worn pair of minimalist shoes you will ever see. Not one to throw away gear before it is truly worn out, Hig did his best to effect repairs in the field using a healthy supply of Spectra fishing line and a little darning skill.
As you can see from the photos that follow, the uppers gave out long before the soles did. In fact the soles are still quite good.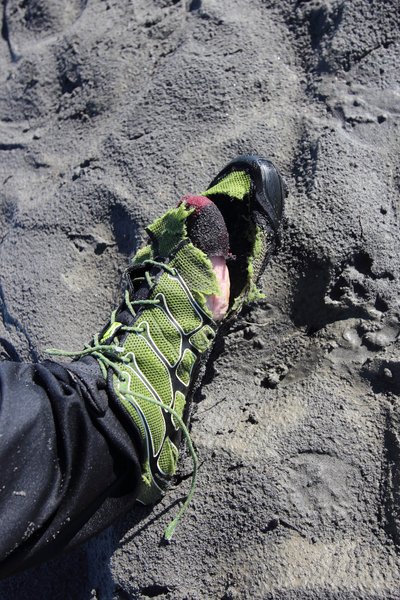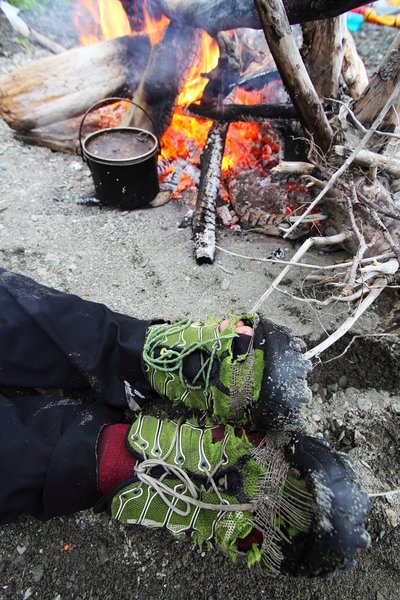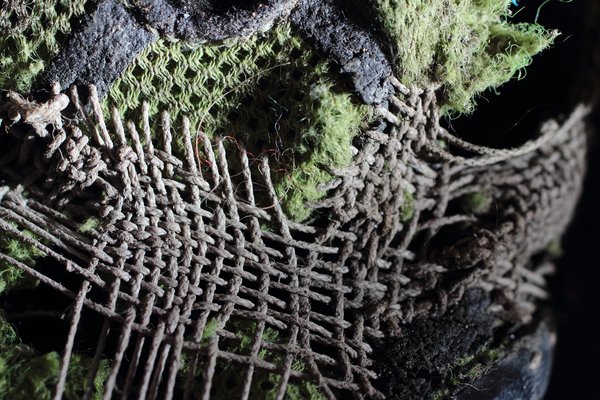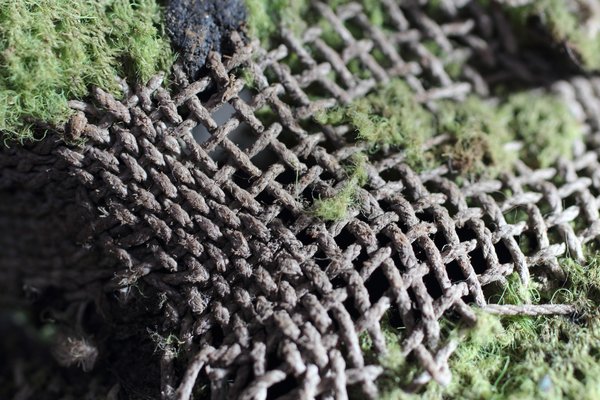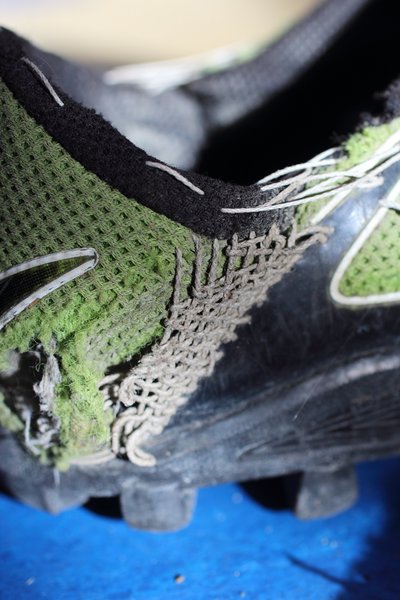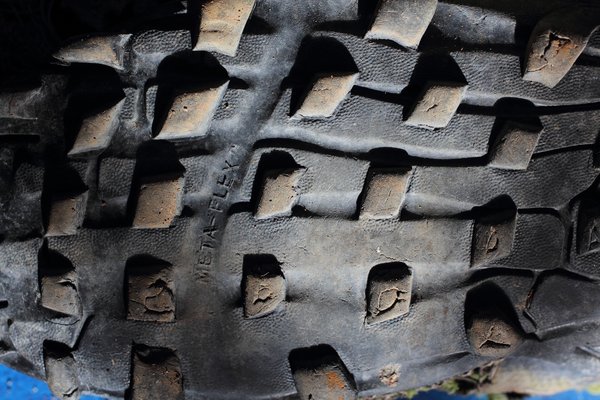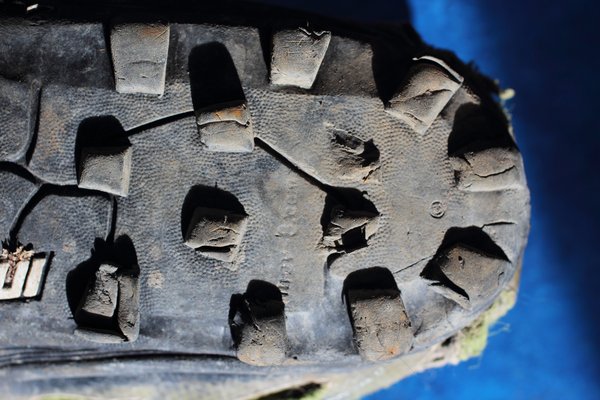 What do you think? Should we ask Hig to give us a lesson on shoe darning?