We are four months from starting the Appalachian Trail at the beginning of April 2014.
It's been a few months since we announced our thru-hiking plans on Toe Salad and in that time we have been busy preparing for our hike.
We thought it was time for a little update of what's been going on behind-the-scenes, on the blogs, and in our lives as we prepare for this adventure.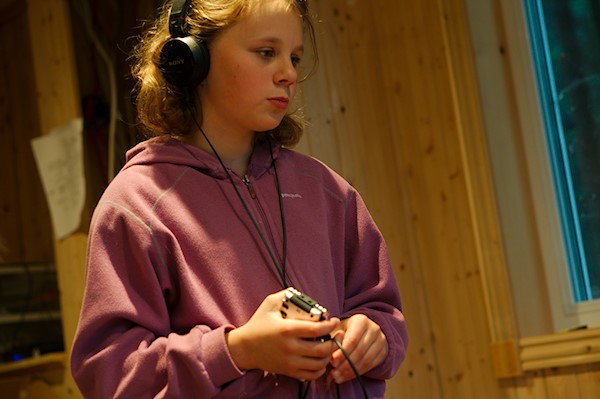 Our video project
Something that most people are not well aware of, yet, is that we aren't just planning to thru-hike the AT next year, we're going to produce a video series while doing it. The video series will be delivered via a subscription service for our blog readers, friends, and family (and anyone else) who wants to follow along.
For a small monthly fee people will get a real-life taste of life on the trail for our family, delivered in three episodes each month. The monthly fee will help to pay the costs of producing this series, since we are working with an editor who will actually edit and produce the video segments while we're hiking.
Many people have asked us, "are you going to be blogging while doing this?" Yes and no. We'll write a bit, I'm sure. But we're preparing to do something even bigger than blogging it - delivering this video series.
Our video project, called Beyond our Boundaries, will allow us to bring the story of our hike into people's lives in a much more interactive way. We are very excited about this.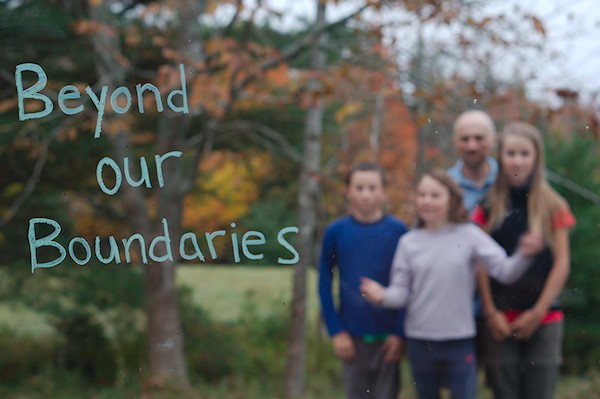 Many of the preparations for our thru-hike so far, have related to this project. We will be launching a Kickstarter funding campaign in the New Year to help us get this series off the ground.
What about actual hiking preparations?
Housing
When you're hiking for six months there's not just trail life to think about but what do you do with your life-at-home? Your house? Your stuff?
We cannot afford to thru-hike and maintain a residence somewhere else, paying rent for a house we don't live in. We are moving out of our current rental at the end of March and will be downsizing some of our belongings and storing the rest at the next home we will be living in.
When we get off the trail we are housesitting for a family in our community, and their home will be ours for approximately nine months while they go on a traveling adventure of their own. They have some outbuildings where we can store our earthly goods during our hike and while we live in their beautiful home.
Work & Money
Our work life is all about projects. Hiking the Appalachian Trail is a project for our family. Producing a video series while doing so is a project within a project. Hiking the Appalachian Trail is part of our work and our aim is that the subscription video series will help support our hike.
Although our online ventures and projects - namely our blogs and the income we earn from them - contribute to our family income (our goal is to continually increase this side of our income), the majority of our income comes from Damien's web consulting. Damien will not be doing this work while on the trail, obviously.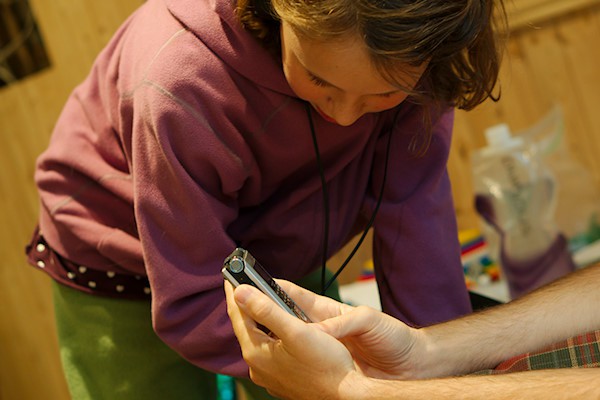 Damien will be working for our clients up till our hike departure and upon our return.
Food
People assume we're busy dehydrating food. We're not and we won't be. There are companies that sell the dehydrated ingredients we'll need to build healthy meals on the trail. We did the math. The cost of buying ingredients and dehydrating them ourselves - tomatoes, mushrooms, etc, is more than buying the ingredients already dehydrated. We have been formulating a food strategy for the trail but we haven't started to implement it, ie: ordering food, preparing drop boxes etc. Food preparations and details will start in the new year.
Gear
Because of our online presence, and the fact that we are producing a video series while hiking, we have been able to get sponsorship from great gear companies.
Please see the following posts for more details: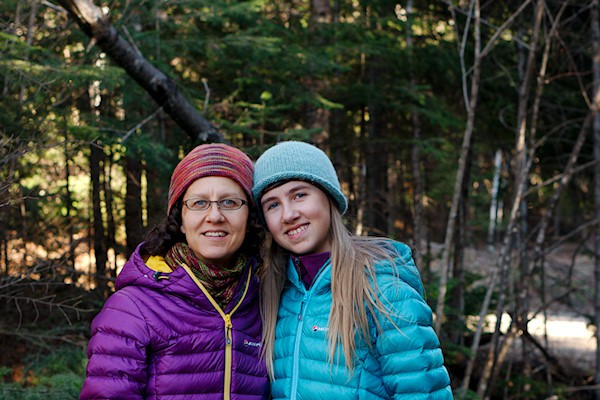 We are in the process of putting together a complete and thorough gear list, which we plan to publish soon.
Christmas is in just a few weeks and this year Santa is bringing gear.
Earlier this fall we sold our Nikon D300, which is too heavy for me to carry on the trail. We bought a SONY NEX-6 camera and Damien, Brienne and I (the chief photographers and videographers in our home), have all been getting used to using it. This will be our primary camera for the trip though we still need a wide angle lens. After quite a bit of research, we chose this camera body, and the 50 mm f/1.8 lens, for its excellent video and photo capabilities (while still being lightweight).
Although reluctant to let my Nikon go, I have been very pleased with the quality of video and photos from the SONY NEX-6, a definite improvement from the SONY NEX-5, which we are currently selling. Need a lightweight, good all-round camera? Contact us for more information.
Training
Damien and I are starting to carry weighted backpacks as part of our daily exercise routines. We live on the side of a small mountain, a ski hill actually, and we walk, climb, and hike in our backyard.
I need to start some muscle building exercises for my legs because I've noticed pain in one of my knees, on the downhills, related to poor muscle strength.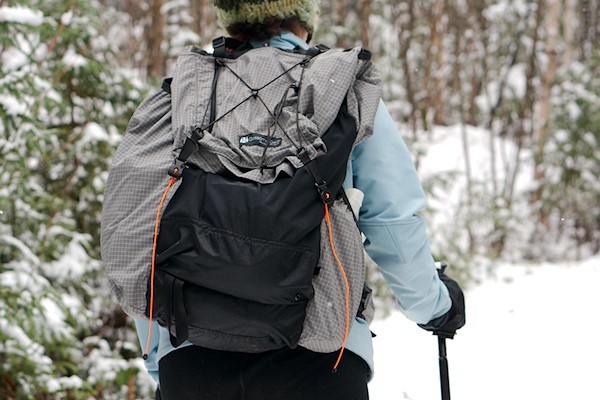 Inspiration
In late August we published a list of Real-Life Adventure Books for Hikers and Backpackers. We've recently updated that list with two more books:
Kids & Homeschooling
The kids are a part of all our preparations, except they have the privilege of being children who are not ultimately responsible for their wellbeing, that's our responsibility. We are creating this video project as a family, they are helping us produce it. Researching music, doing actual video and photography, artwork, etc. We've all been learning new skills and are using this project to explore how we can work together, using our diverse creativity and interests.
I have been pretty serious this fall about staying on track with homeschool plans and goals. In the new year most of my energies will be going into getting ready for our hike and homeschooling lessons and activities will take a back seat, except for those that are totally self-directed by the kids (which is most of Celine's high school studies).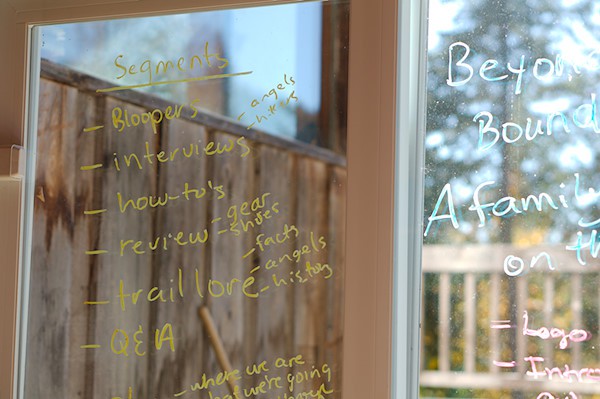 The kids will not be "doing homeschool" on the trail in the way many people envision homeschooling, ie: school-at-home. We won't be taking our homeschool resources and curriculum with us, except for an e-reader or tablet, of some variety, for each child. These will be used for reading, music and connectivity (while in town).
The trail will the focus of their education. We will learn about long distance hiking, we will learn about the Appalachian mountain range, we will learn about the flora and fauna of the regions we're hiking through, we will learn about the communities and the people we meet, we will learn about American history, we will learn about ourselves and each other. We will be learning all the time, just like at home.
If you have any thru-hiking questions or concerns you'd like to see addressed in our video series, please let us know.
Also, if you are interested in hosting us while we're hiking (we will be getting off the trail every 3-5 days to get food, check e-mail, wash clothes, and mail memory cards to our video editor) please contact us here.