My Kids like to be outside, and winter is no exception. Their little toes need protection and a lot of extra warmth (especially when the snow flies, and the temperatures drop). We consistently make compromises on winter footwear for our children because there just aren't many minimalist options. For hardcore outdoor play, we have not found anything to match standard snowboots. I don't mind making this compromise; I justify it by arguing that it is only a few months out of the year, they are barefoot inside (or at least in their socks and slippers), and they need the warmth.
For casual winter wear, I have found a couple of affordable options for children. These are our "run to town, the grocery store, and the library" type shoes. For the times when snowboots are unnecessary and just plain too clunky to move comfortably in.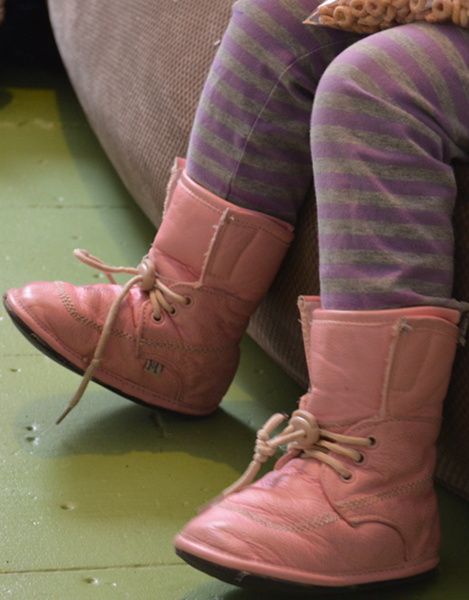 The Jack and Lily Toddler boots fit the bill. Jack and Lily offer premium, soft leather (and this is not an exaggeration), and a flexible sole. They have something for every early walker. Their My Shoes and My Boots Lines are stylish, comfortable, and fully minimalist. They carry a 3mm, zero-drop sole with full flexibility. These particular boots are a smash hit in my house because they are pink (the absolute favorite color of my 2, almost 3 year old). They have a faux fur lining which adds extra warmth for these colder months (not enough for extended outside use, but certainly enough for some of our daily outings). There is plenty of room in the toebox and plenty of flexibility with the sole. The boots are fitted with Velcro around the top so she can roll them down on cooler days. I also like the fact that she can put these boots on by herself (usually on the wrong feet if I am not looking). No laces to contend with; just slip them on and off and cinch them up.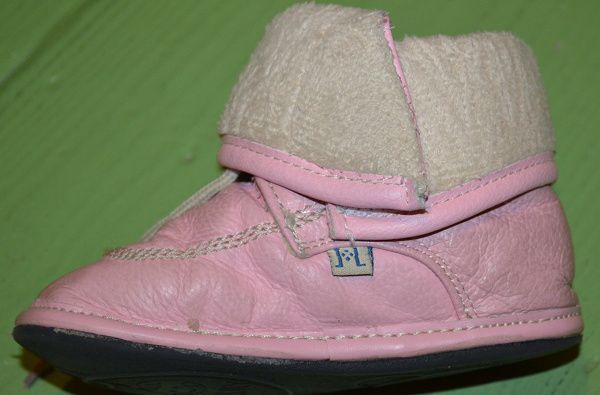 The quality seems comparable to other shoes we have purchased in the same price range. The stitching has held up well. The leather is still soft, flexible, and free from holes. After wearing them for three months, the sole is beginning to unglue from the shoe. The sole is not stitched to the leather so the only thing holding the two pieces together is the glue. We keep shoe glue on hand so that we are prepared for instances such as these (kind of a necessity with four adventurous kiddos).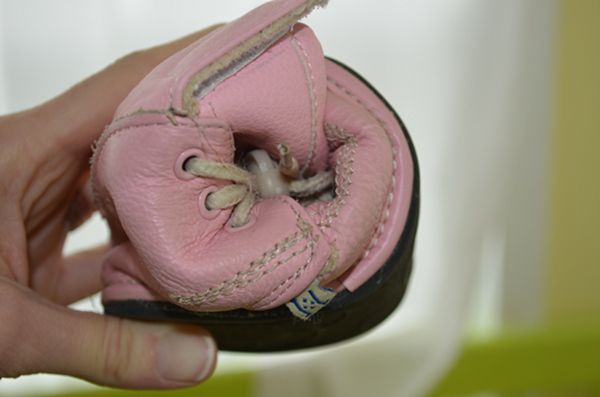 The price is competitive and - in most cases when I compared shoes of similar style, size, and quality - cheaper by about $25. I purchased them on sale and got an even better deal.
My only complaint is that they don't make these boots in any larger sizes. That seems to be the theme with minimalist footwear. There are many options for babies and toddlers, but many of those companies do not make a shoe for older children.
Generally, I have been able to find a casual boot for each one of my older children at a local shoe store (it does take some looking, though). I look for a boot that is water resistant, lightweight, lined, has a thin flexible sole, and a low heel-to-toe drop. I continue to research the available options for quality minimalist winter boots (suitable for extended outdoor use), and I see more companies starting to release suitable models. I am hoping that by next winter we will see more options for children at competitive prices.
How does your family keep your little one's toes warm while enjoying the fun of winter?