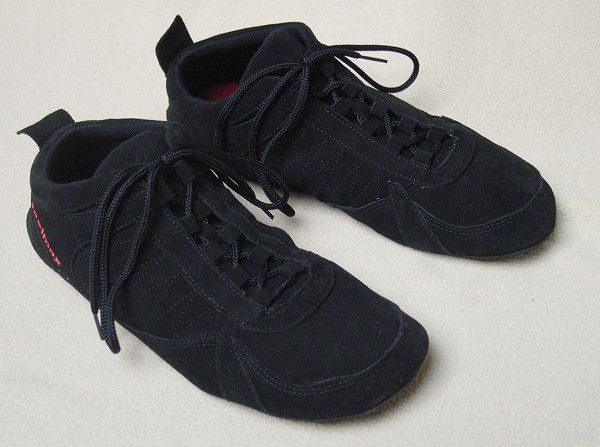 Feelmax recently sent us their brand new Aapa to test and review - a great casual urban, office and travel shoe. With their minimalistic design in suede leather, and the only prominent detail being the Feelmax logo in red, they look very discreet. This design is perfect for people who like to wear minimal shoes that don't scream for your attention. The Aapa will look good under a variety of pants, but not a suit. They are as comfortable as a slipper.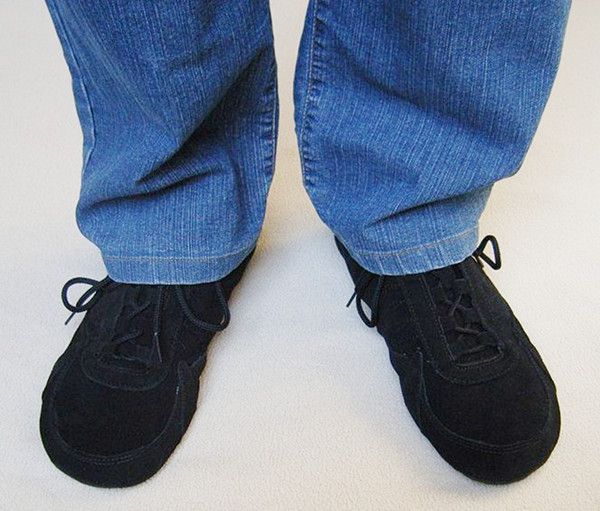 And minimal they are. I have worn minimal shoes from several companies over the last three years, but Feelmax is different. The soles are really thin and very flexible - you really feel everything under your feet. It is very close to walking barefoot. Imagine wearing shoes at work that allow you to feel the texture of the carpet - that is how thin they are.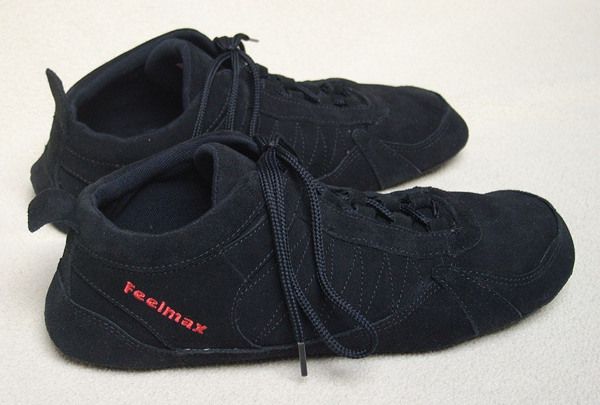 The Aapa has a great toebox and are very wide. They are also wide at the heel. My heels are narrow but the Aapa stays in place due to the secure closure at the top. I could, however, still feel my heel moving around in the heelcup. For people with very wide feet the Feelmax last looks like a great option.
The Continental 1.3 mm (0.05 in) composite rubber soles have a very fine irregular pattern that gives good grip but also sticks to dirt (like sand) easily. They give much more grip than you would expect. Feelmax advertises a 1.3 mm sole, but their shoes also have a 1.5 - 2 mm (0.06 - 0.08 in) insole. I cannot say much about the durability of the soles because I could only wear them for a short time, before the temperatures dropped below freezing.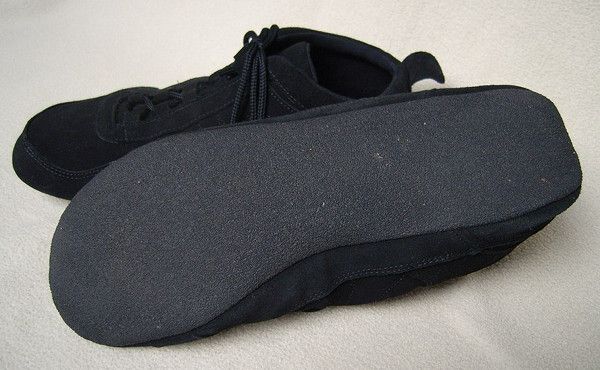 I have one suggestion for improvement. I can feel the seams where the sole is stitched to the uppers, it is quite prominent along both sides of my feet. I would really like to see Feelmax make a more smooth transition between the soles and the uppers.
Feelmax does not make different shoes for men and women. The only difference is that the sizes below 41 are shaped a little differently to give a better fit for woman and youth.
The Feelmax Appas I have on test weigh 385 g (13.6 oz) for a pair in size 45. They are also available in a red suede colour. The suede is water repellent which helps to protect them from getting wet in a light rain.