This past spring I ran my first half-marathon. My footwear of choice for that event was the at-the-time newly released Feelmax Osma 3 (already superseded by the Osma 4). You can read more about that race, and a short review of the Osma 3 in my article entitled A Weekend of Firsts.
My training leading up to that event took place during some wet, chilly, and muddy conditions as the snow slowly receded around our mountain home. The Osma 3, being light and airy, is not particularly well suited for those conditions. Instead, one of my tools of choice (I had a few shoes in rotation - as I always do) was the Feelmax Vasko.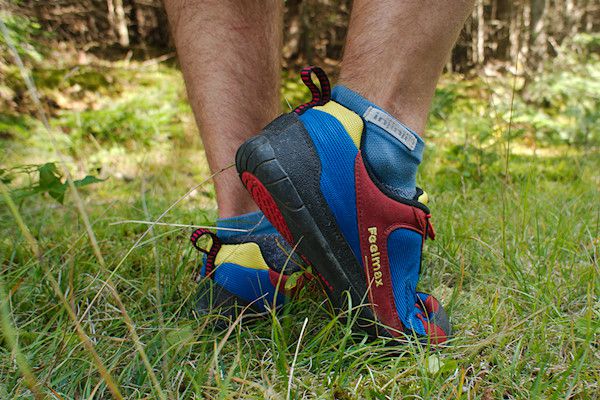 The Feelmax Vasko can be best described as a winterized version of the Osma 3. The outsole, the insole/sockliner, and the last are the same on both models; all that is really different is the uppers. The uppers are a tightly woven, water resistant synthetic fabric, lined with micro-fleece/microfiber for warmth. The more substantial upper means that the Vasko is less flexible, and not as breathable as the Osma 3; but that is the price you pay for a cold-weather shoe. That being said, if you like the ground feel of the Osma, you will like the ground feel of the Vasko just as much.
If you would like to see how the Vasko and Osma look side-by-side, check out the video preview I did of the Feelmax line earlier this year.
After having worn the Vasko for some time now, I have come to realize that I would probably do well with a size larger. My shoe size is usually a US 9.5 (EU 43). The Osma 3 in a size 43 is probably a hair too small for me, but due to the super lightweight and flexible upper, feels nearly perfect. However, in a shoe with a thicker, stiffer upper like the Vasko, the less forgiving fabric (sometimes painfully) rubs my big toe. I can't say this experience will be the same for everyone, but it is worth considering if you decide to purchase a pair. Considering that they are a colder weather shoe, a larger size in the Vasko would also enable the use of thicker socks, something I have not been able to do with the size I currently have.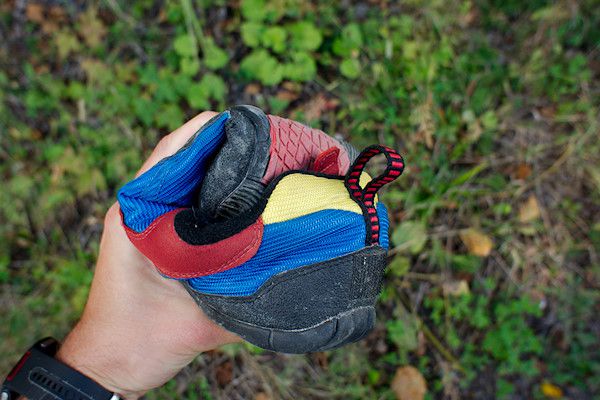 As with the Osma 3, the fit of the Vasko is roomy and good for people with wider feet. The fit is not skin-tight or form-fitting like some other shoes, it is what I would consider "relaxed" for lack of a better term. The thin elasticized laces allow for expansion of the uppers as your feet expand under load (A feature I really like). On the flip-side, this also means that it is not possible to get a really secure fit. This works fine for me, and for the most part shouldn't pose much of a problem unless you plan on trying to bomb down steep hills with them. Feelmax calls these an all-around outdoors shoe, which I would consider a fairly accurate description. The sole has a slight tread pattern, and thus is best suited to rolling hard-pack terrain, which suits the relaxed fit just fine.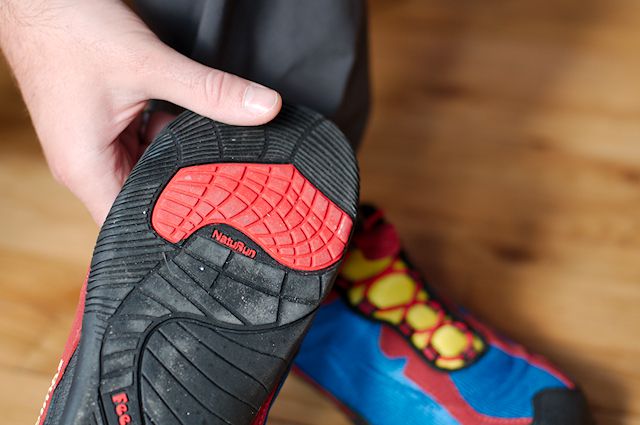 The Vasko is warm enough for winter use, provided you keep moving; I wound't recommend them for standing around in the cold though, as all thin-soled shoes, you will find the cold comes up through the sole pretty quickly. The uppers are water resistant - as advertised - and should work well in snow when pared with a short gaiter.
If I had one complaint about this shoe, it would be what my daughter calls the "Superman" color scheme. I think this shoe has a lot of potential for everyday wear in spring/fall/winter. However the bright blue/red/yellow colors may prevent people from using them for that purpose - I think if it were offered in a more subdued color scheme, it might be more appealing to some.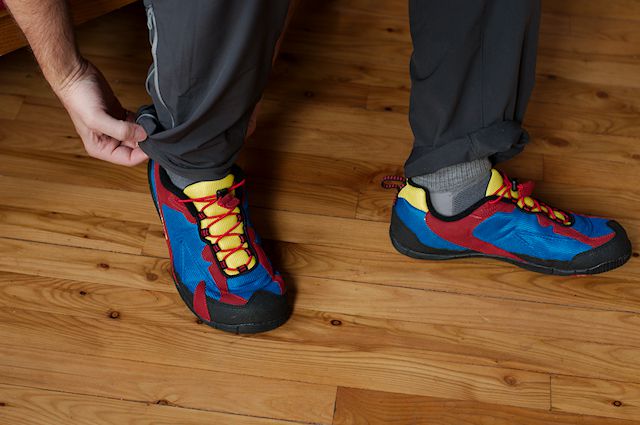 So, what's my my verdict? If you are looking for a high-quality, winterized minimalist shoe for outdoors, running and everyday use (and don't mind the Superman color scheme), the Feelmax Vasko is very worthy of consideration.