This winter I spent a lot of time wearing the Merrell Ascend Glove. I used them on a four day backpacking trip in December. I wanted to write a review about them as minimal shoes for winter, but where I live we had a mild winter with temperatures below freezing for only a few days. It was a rainy winter though, and I was glad I was wearing the waterproof version of the Ascend Glove, they did a good job of keeping my feet warm and dry.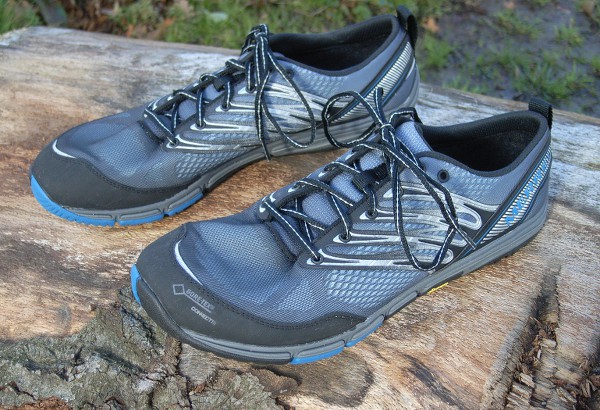 With 6mm of cushioning, 10.5mm of stack-height (the total thickness under your foot) and 0mm of drop, it is a bigger brother of the well-known Trail Glove that has 4mm of cushioning. This also means that the Ascend Glove has more insulation from the cold ground. On my December backpacking trip, there was one night where the temperature dropped below freezing. Although I had stored the shoes in the vestibule of my tent at night, and I was wearing thin socks, the Ascend Glove kept my feet warm in the cold morning.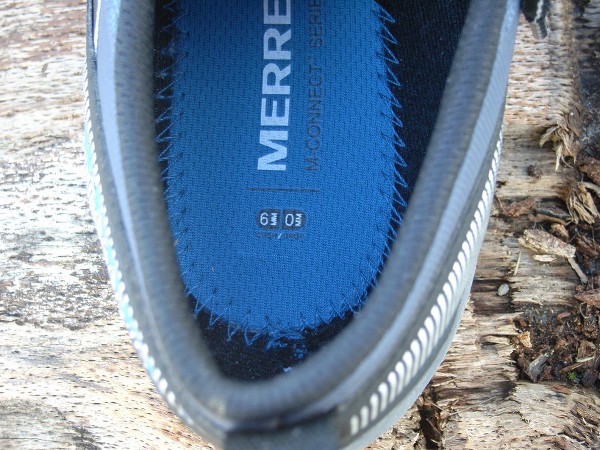 The Ascend Glove is zero drop but has some arch support. It is not very large but it is present. After a while I got used to it.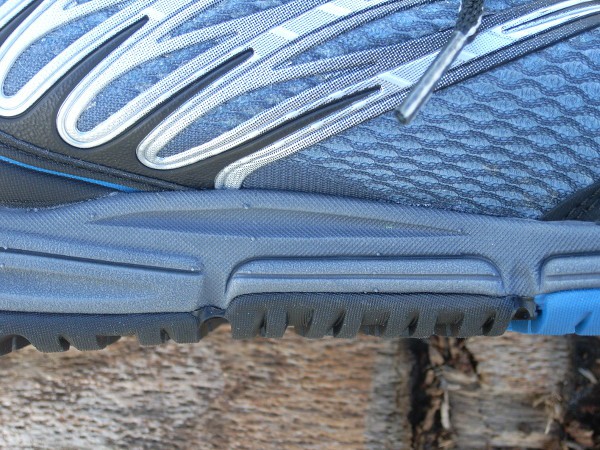 I found the Ascend Glove to be very soft and comfortable on my feet. It offers less ground feel than most minimalist shoes but that is a trade-off we face when it comes to winter shoes. It is also more flexible than it looked at first glance. I had a surprising moment when my shoes got stuck in the mud; my feet were slipping out of the shoes. I had not realized until this point that the fit was so relaxed, even after having hiked in them for quite some time.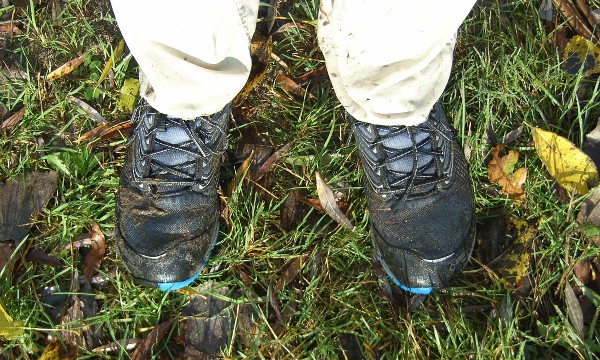 The Ascend Glove is roomy, except in the forefoot where I found them to fit a little bit tight. My forefeet are quite broad though.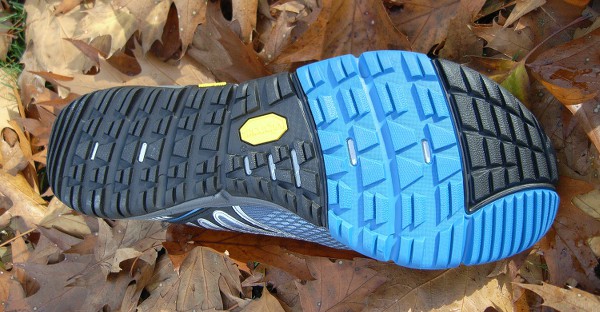 The soles have a nice tread that gives good grip.
It is very easy to get the Ascend Glove on and off. When I need a pair of shoes I always tend to choose the ones that are the easiest and fastest to slip on. This winter those were the Ascend Gloves.
The Ascend Glove is available in two configurations: one with a mesh upper, and one with a Gore-Tex ConnectFit upper. The Gore-Tex waterproof and breathable laminate will offer better protection from the elements.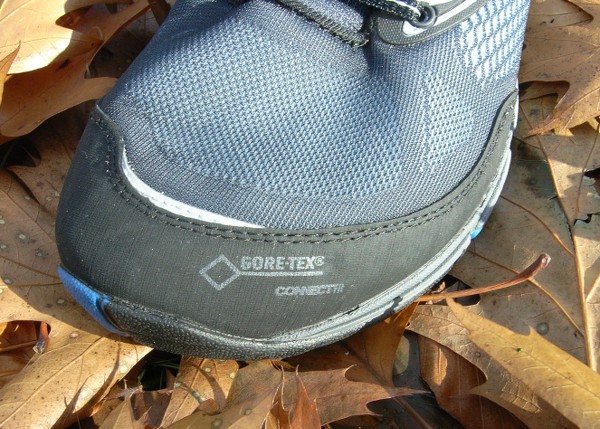 I think that the water repellency of the uppers could be better. The uppers are made of a rather open material (mesh) and my experience is that it is difficult to make this kind of fabric water repellent. Of course you can also improve the water repellency yourself with products like Nikwax.
The Ascend Glove came with a tag that said they can be machine washed, like all Merrell minimal sport shoes. Because of the Gore-Tex uppers I would recommend a soft liquid detergent.
Merrell did not design the Ascend Glove as a winter shoe. It is a minimal shoe with more cushioning. Inspired by their successful line of minimal shoes, Merrell designed a few shoes that are close to minimal and that are zero-drop or have a small drop of 4 to 6mm. These are all good winter shoe options though not all of them come in a waterproof version. These models - aside from the Ascend Glove - are the Proterra, the Mix Master and the new Allout.
The shoes weigh 298 grams (10.5 oz) per shoe in size US 11.5 / EU 46 / UK 11.