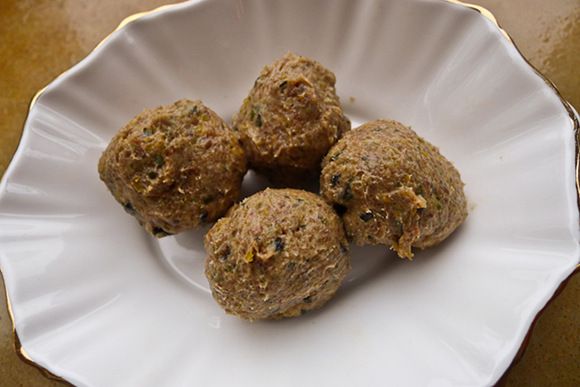 Ingredients
4 Medjool dates (soak for 3 – 4 hours for easier blending)
2 Tbsp. honey or maple syrup or agave syrup
2 Tbsp. chia seeds
2 Tbsp. coconut oil
1 Tbsp. each of lemon zest and lime zest
1 – 2 Tbsp. lemon juice (add as needed for easier blending)
hefty pinch of sea salt
Preparation
Mix together in small bowl and let soak until able to mash well by hand with a fork. Or put ingredients in small blender (i.e. Magic Bullet blender): mixture is quite stiff – scrape down the sides several times, can add lemon juice if desired.
Shape into 1-Tbsp. size balls and freeze. Wrap in individual squares of plastic wrap, place in ziploc bag and store in freezer until needed.
---
This recipe is a companion to the article Whole Food Nutrition Tips (& Training) for Longer-Haul Distances.