We don't buy dress shoes in our house. We rarely have something "dressy" to attend, and none of us like to put our feet into tight, uncomfortable dress shoes. There are occasions, however, when something more than huaraches or minimalist running shoes is necessary. These situations (though few and far between) find us scrambling for something to wear.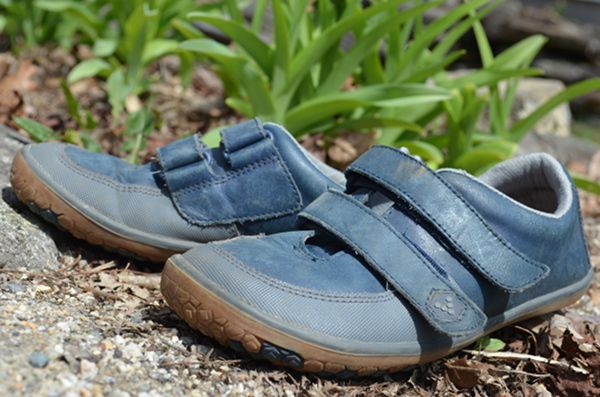 The VIVOBAREFOOT Rooty is a nice compromise between casual and dressy. Made of all leather, it has a classic, sleek design. This makes it perfect to match with a pair of khakis and button up shirt for a child's music recital, concert, church, or any other dressy occasion (I would even give my son the freedom to wear the black pair with a tuxedo). The best part is that your child won't be complaining about their feet and how uncomfortable they are. They can be "dressed up" and comfortable. The Rooty can also be dressed down and worn with a pair of shorts and a T-shirt.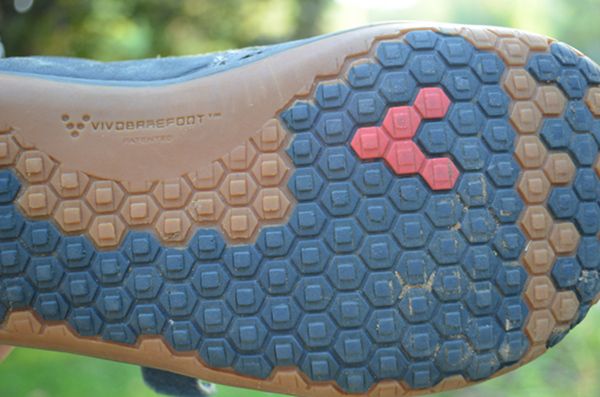 My son loves the look and comfort of these shoes: "Mom, it's so cool to have leather shoes that I can actually feel the ground in!" Made with an ultra-thin, flexible, puncture resistant sole (with zero heel rise), the child can still feel the ground without the worry of injuring their feet.
The Velcro closure gives the shoe extra points with my son. It is easy on and off for him. The Velcro is a little on the long side for his narrow feet. We are left with excess Velcro hanging off the edge of the shoe. This does not affect the function of the shoe; it simply affects how it looks. This was not a problem for us but certainly something worth considering if your child has narrow feet.
I am very impressed with the quality of the Rooty. I was not expecting a casual shoe to withstand the wear he puts into them. He has worn them all over town, even in and out of some puddles (unintentionally), and they are still in solid condition.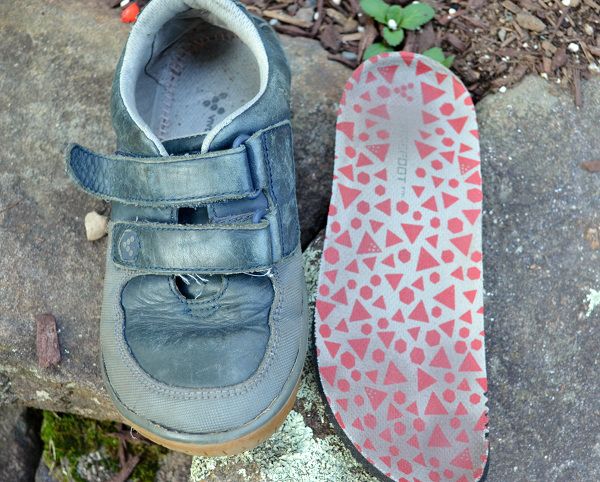 A really nice feature of VIVOBAREFOOT shoes is the removable insole. This is designed to give the wearer a more minimal ground feel. I especially like this aspect in the children's shoe because it also adds to a longer wear time. The shoe runs a bit larger when the insole is removed. Currently, my son wears the Rootys with the insole because they are too big without it. When his feet grow a bit more, I will remove the insole giving him more time in the Rootys without cramping his feet.
I have found that VIVOBAREFOOT shoes run a little on the short size so I always order one size up from my kids' standard footwear size. The Rooty is available through all three of VIVOBAREFOOT's online stores: United States, United Kingdom, and Europe.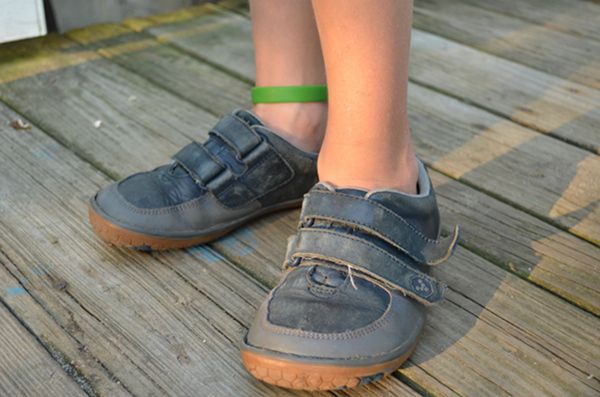 My son gives VIVOBAREFOOT "two thumbs up." I think VIVOBAREFOOT has hit the mark with kids' minimalist footwear. They offer a wide variety of fully minimalist shoes for all aspects of your child's active life. The Rooty could definitely fill your needs if you are looking for a comfortable, casual, and dressy shoe that isn't lacking in durability.