In spring 2014 our family of five will be hiking the Appalachian Trail, starting at Springer Mountain in Georgia and aiming for Mt. Katahdin, more than 2,000 miles away, in Maine. We will be sharing our journey in a trail video series, Beyond our Boundaries: A Family Adventure on the Appalachian Trail. We are thrilled to have the support of some fabulous sponsors to help make this happen.
These sponsors are helping to make our hike and video project possible through gear, clothing, food, and other items. We appreciate all their support and recommend you check them out. View our entire gear list here.

Injinji on the trail:
We call them toesocks and since those early years when we first discovered Vibram Five Fingers, Injinji socks have been constant companions on our feet.
At first, they took some getting used to (and some of us still prefer traditional socks), but Injinji socks are now the favorite socks for most of our family members. And are worn with all types of footwear, including flip flops.
For this trek Injinji is outfitting our family with an assortment of socks.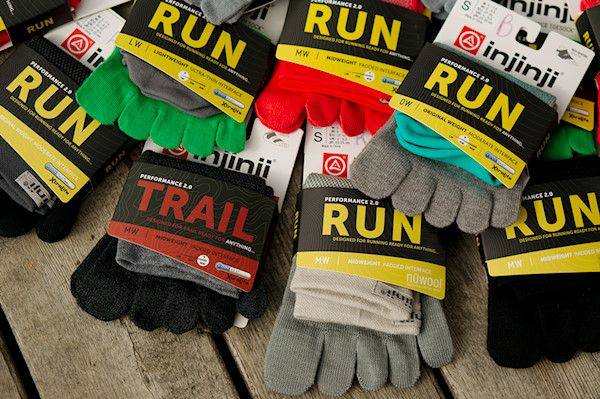 About Injinji socks:
On our hike, some of us will be in round toe shoes, others in tabi shoes. No matter what footwear we are wearing, having separated toes has some advantages:
Toesocks don't restrict your toebox the way most sport socks do. We wear lightweight, minimalist shoes because we want to give our toes room to breathe and move freely. Binding them in restrictive toebox socks defeats the purpose then.

Toesocks help prevent blisters. And blisters are the BANE of thru-hikers. The agony of blisters alone has removed many a hiker from the trail. That is a hiker crowd we hope not to join.
To read more about Injinji toesocks and our affection for them, see this review here at ToeSalad. (Where else?)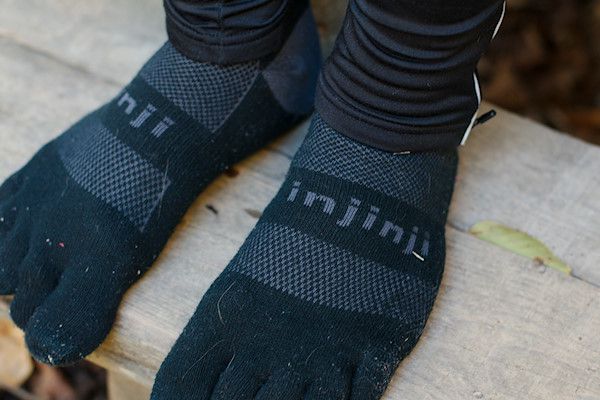 Where to Buy:
You can buy yourself a pair, or two, of Injinji socks direct from Zappos, with free shipping and returns.