In spring 2014 our family of five will be hiking the Appalachian Trail, starting at Springer Mountain in Georgia and aiming for Mt. Katahdin, more than 2,000 miles away, in Maine. We will be sharing our journey in a trail video series, Beyond our Boundaries: A Family Adventure on the Appalachian Trail. We are thrilled to have the support of some fabulous sponsors to help make this happen.
These sponsors are helping to make our hike and video project possible through gear, clothing, food, and other items. We appreciate all their support and recommend you check them out. View our entire gear list here.

Using SteriPEN on the trail:
Over the years we have tried various methods of water purification and filtering. First a pump filter and then Chlorine dioxide drops (i.e. Aqua Mira). A pump is too heavy and the Chlorine dioxide, while very effective, takes time.
We have five people who will need water at regular intervals along the trail, three of those people are children. We wanted an additional source of purifying water that was fast and effective for whatever situations we might find ourselves in.
For this trek SteriPEN has supplied us with: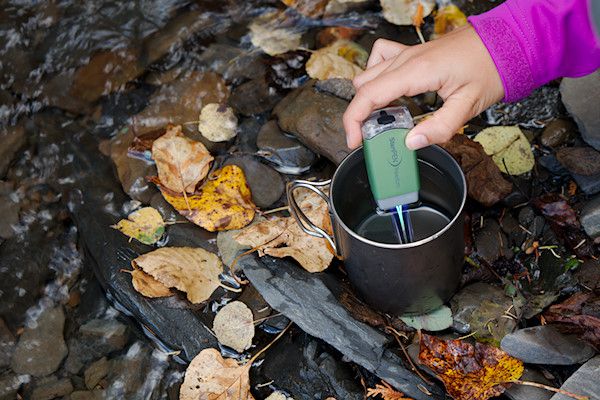 About SteriPEN:
SteriPEN uses UV light to eliminate "over 99.9% of bacteria, viruses and protozoa that cause water-borne illness". And it does so really fast.
The SteriPEN purifies 16oz. (0.5L) in just 48 seconds and 32oz. (1.0L) in just 90 seconds.
SteriPEN has supplied us with a couple different models for us to experiment with and use according to our discretion.
The SteriPEN UV Water Purifier Emergency uses AA batteries, which we'll have to carry.
The SteriPEN UV Water Purifier Freedom "features an internal, USB-rechargeable battery that allows you to power up just about anywhere: from a wall outlet, a computer or a portable solar panel." We're pretty psyched about trying this model out.
The only significant downside of a UV purifier system is that it doesn't filter out the floaties. SteriPEN has supplied us with a couple pre-filters for this purpose.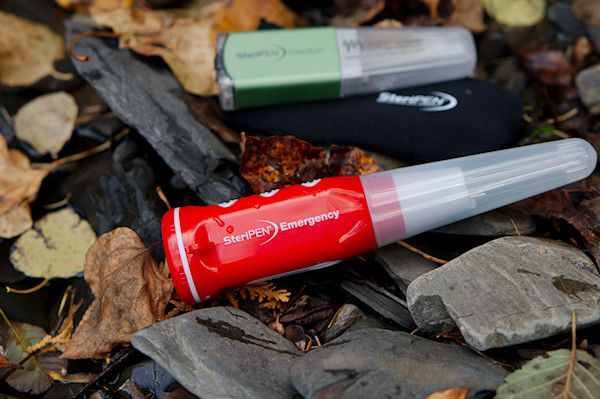 Where to Buy: