It has been over five months since we first announced our thru-hike, and it has literally been years in the planning. Opportunities like this don't happen every day, and we want to make the most of it. Lots of people write books about these kinds of experiences, we thought we would do something a bit different: we are producing a video series.
This video series will be published as-it-happens, 3 episodes a month, with the first episode kicking-off in February. If you follow along as we release the videos, you will have the opportunity to interact with us, ask questions, and potentially have some influence over how the project takes shape.
To get this project off the ground, we have launched a Kickstarter campaign. Head on-over to the Kickstarter page to read the details, and if you like what we are doing, please back us so we can make this thing happen!
An Ultra Marathon for Hikers and Backpackers?
Since the beginning, minimalist footwear has always had strong association with running, and often ultra running. While we do enjoy and write about running here, Toe Salad has always had more of an outdoors flavor than other minimalist footwear sites and blogs.
This trip is kind of like our first backpacking ultra marathon. We will be tested and pushed to our physical and mental limits. And it won't just be one of us, it will be five of us.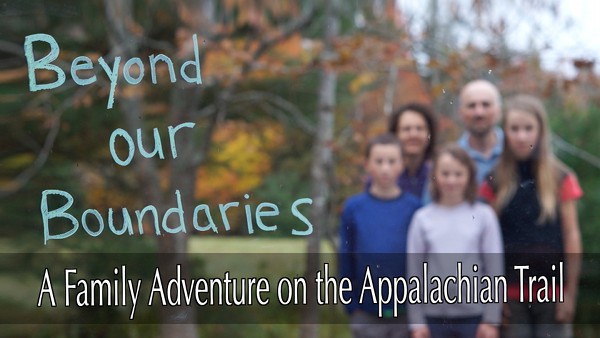 Elements of this project that make it of particular interest are:
We are doing it as a family. A dad, a mom, and three kids, a rarity in the thru-hiking world.
Since this is Toe Salad, we will of course all be doing the hike in minimalist footwear.
The interesting thing about five different people is that we are, well... different! Each person will respond differently in different situations. We each have our strengths, weaknesses, and pressure points. It will be a fascinating (Renee says gut-wrenching) journey to learn more about who we really are, and how we will work together to accomplish a project like this.
Our goal is to capture the experience from a number of angles, including family relationship and trail culture (hopefully including some gory footage of the abuses of overdone trail footwear). And since my 11 year-old daughter is participating, there should also be a healthy dosage of drama and pink sparkly bling.
Check out our Kickstarter. Support at a level that feels good for you. Please share it with everyone you know.