In spring 2014 our family of five will be hiking the Appalachian Trail, starting at Springer Mountain in Georgia and aiming for Mt. Katahdin, more than 2,000 miles away, in Maine. We will be sharing our journey in a trail video series, Beyond our Boundaries: A Family Adventure on the Appalachian Trail. We are thrilled to have the support of some fabulous sponsors to help make this happen.
These sponsors are helping to make our hike and video project possible through gear, clothing, food, and other items. We appreciate all their support and recommend you check them out. View our entire gear list here.

Montane on the trail:
We started buying Montane gear a couple years ago. We have come to really appreciate the quality construction yet lightweight materials used. Montane specializes in lightweight endurance mountain gear for mountain climbing, cycling and running.
For our Appalachian adventure Montane is helping to supply our family with one of my favorite clothing layers, puffies! They are sponsoring us with: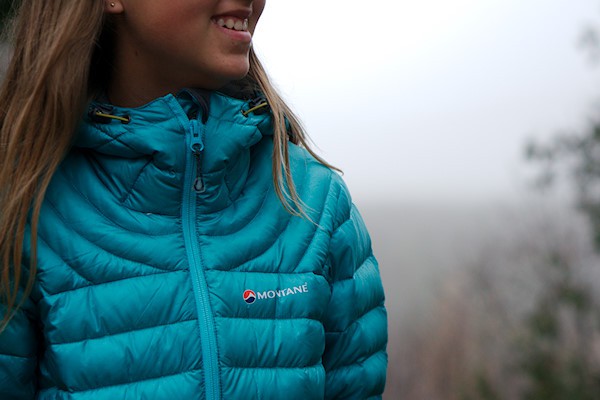 About this Montane Gear:
A puffy layer is one of the most important layers of clothing to regulate our body temperature through periods of alternating activity. When you're not generating your own heat through vigorous activity you throw on the puffy layer for extra warmth. You can also use these as an extra layer at night.
I've written an ode to my puffy (I love my puffy) and explained the purpose of a puffy layer in detail in this post at Outsideways.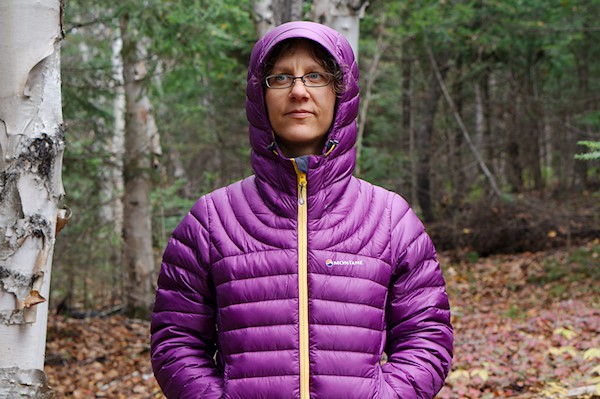 Which is why I'm so thrilled that Montane is supplying our family with a couple more jackets and pants so our whole family will be outfitted with a puffy layer, not just Damien, Celine and I.
Featherlite Down Jacket
Celine and I are so pleased to with these awesome light weight down jackets that will keep us warm without unnecessary weight. They've already become our favorite jackets.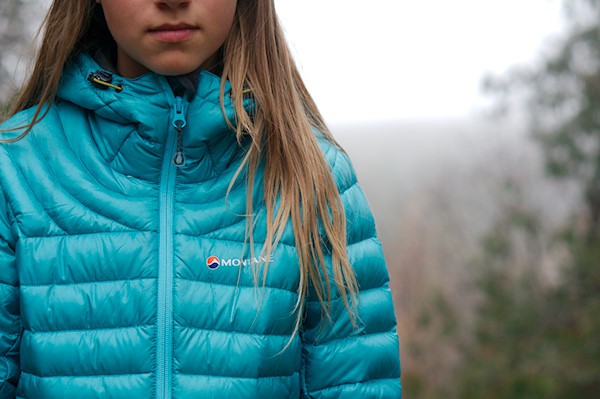 Prism Pants
Two small men's pants will be distributed to whoever they fit the best, probably Laurent and Celine. Children's lightweight puffy layers are very difficult to find.
We have a couple pairs of pants kicking around here already and we'll shuffle all the gear around to make sure everyone has a pair of pants.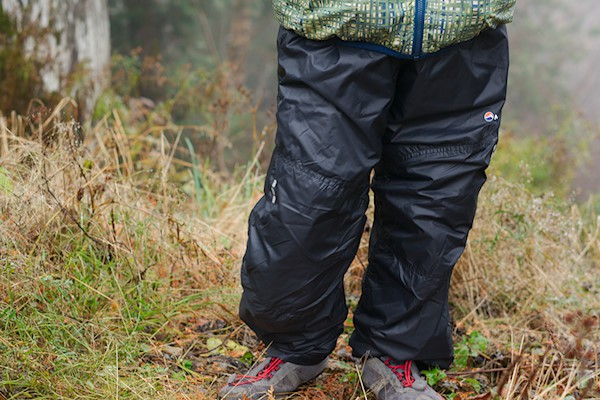 Where to Buy: