In spring 2014 our family of five will be hiking the Appalachian Trail, starting at Springer Mountain in Georgia and aiming for Mt. Katahdin, more than 2,000 miles away, in Maine. We will be sharing our journey in a trail video series, Beyond our Boundaries: A Family Adventure on the Appalachian Trail. We are thrilled to have the support of some fabulous sponsors to help make this happen.
These sponsors are helping to make our hike and video project possible through gear, clothing, food, and other items. We appreciate all their support and recommend you check them out. View our entire gear list here.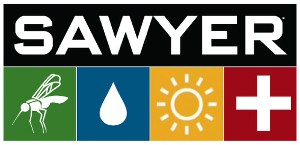 Sawyer on the trail:
Health and safety are our top concerns on the trail. We're not young singles who feel invincible, nor are we reckless and foolish. We're parents who are responsible for the wellbeing of our children.
Uninformed people might think the biggest dangers on the trail are large predator-like creatures. Not so. We'll be lucky if we see a bear, (and respect it from a safe distance).
The largest health risks on the trail are the microscopic water contaminants and disease carrying insects, specifically the tick-borne Lyme disease.
Sawyer to the rescue.
Sawyer Products offer effective and reliable products for outdoor protection; they specialize in advanced and easy to use solutions in water treatment, bug repellent, sunscreen, and first aid.
For our Appalachian adventure Sawyer is helping to keep our family safe by providing us with insect protection and water filtration. In addition, they are stocking our first aid kit with more supplies and providing us sunscreen.
Specifically, they are providing us with:
Insect protection on the trail:
We approached Sawyer specifically because of their Permethrin Premium Insect Repellent for gear and clothing.
After a lot of research and consultation with experienced adventurers and scientists we decided to use a Permethrin based repellent to treat our clothing as the first line of defense against ticks and other insects, though in truth we are most concerned about the tick-borne Lyme disease.
Our research and discussions, which we may share in a separate post, led us to conclude that the potential health risks associated with a tick bite are higher than the potential risks associated with using a Permethrin spray for our clothing.
Based on this EWG report and others, we are comfortable with Sawyer's Picaridin Insect Repellent as a topical skin insect repellent.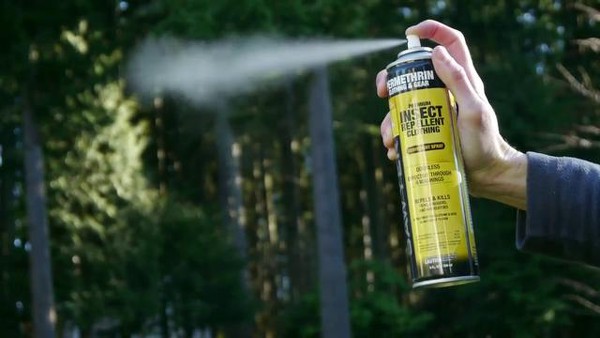 Where to Buy: