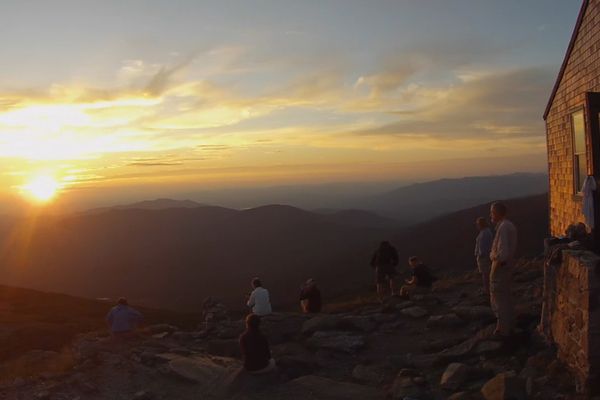 In New Hampshire we arrive at the most challenging terrain so far on the Appalachian Trail, the White Mountains. FIMBY is off trail now permanently with a foot injury and she supports the rest of the crew as they hike toward the Maine border. Hot Pepper joins the team. The crazy antics and steady companionship of trail friends eases the loss of FIMBY's presence on the trail. Though the terrain is exhausting, the views are beautiful. And at the end of NH we have only one more state to go.
Access to this Content is Restricted
In order to view this content, you must have special access permissions. Contact us for more information.
Already Have Accesss?
Login to continue.