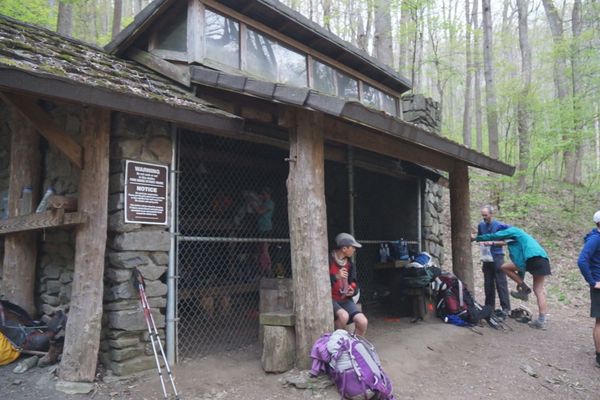 After 166 miles the trail crosses Fontana Dam, the highest dam east of the Rocky Mountains. Immediately after Fontana Dam we enter the Great Smoky Mountain National Park. We have heard much about this wilderness gem on the Appalachian Trail. The mountains are beautiful and the park is one the "wildest" places in the southern Appalachian range but the shelter regulations mean lots of hikers crammed together at camp. In the park we meet another thru-hiking family and enjoy hiking with them. We miscalculate the number of days we will be hiking and are thankful for a snack resupply at Standing Bear Farm, just after exiting the park. Geography lessons, an encounter with a bear, sleeping in crowded shelters, making new friends, and beautiful hiking are just a few of the memorable experiences from our Smoky Mountain hike.
Access to this Content is Restricted
In order to view this content, you must have special access permissions. Contact us for more information.
Already Have Accesss?
Login to continue.